From: London, England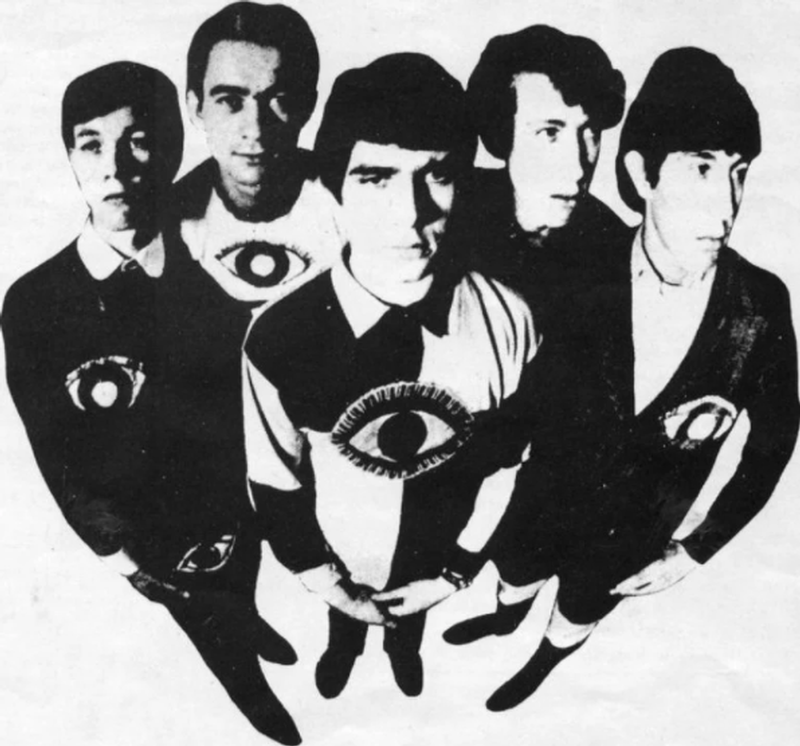 The Eyes were one of the leading bands of the mid-60s London freakbeat scene and were closely compared to the Who during that period. The band haled from the Ealing area of West London, evolving out of an early 60s instrumental ensemble called the Renegades. Original members included Chris Lovegrove (lead guitar), Barry Allchin (bass), Brian Corcoran (drums) and Phil Heatley (guitar). They eventually added Terry Nolder (vocals) and changed their name to Gerry Hart & The Hartbeats, and then finally to the Eyes in 1964.

In 1965, they signed to Mercury Records and released their debut 45 (the excellent 'When The Night Falls' b/w the energetic 'I'm Rowed Out'). Their second single ('The Immediate Pleasure' b/w 'My Degeneration') was released in early 1966, with the B-side paying homage to their contemporaries the Who. An EP titled The Arrival Of The Eyes followed soon after and contains all four songs from their first two 45s. Due to modest record sales, Mercury sadly insisted that the band start recording covers and take a more poppy direction, so their third single features a version of the Everly Brothers' 'Man With Money', which didn't sell well at the time. The same unfortunate direction was also taken for their fourth and final single, which features a decent cover of The Beatles' 'Good Day Sunshine', but it too ended up a commercial failure.

At the end of 1966, under the pseudonym the Pupils, the band issued an LP of well done Rolling Stones covers, which was appropriately titled A Tribute To The Rolling Stones. When this too didn't sell well, Heatley quit in early 1967 and was briefly replaced by Steve Valentine (guitar) before the band finally called it quits.

Artist information sources include: The book, 'Tapestry of Delights Revisited' by Vernon Joynson.