From: San Anselmo, CA, USA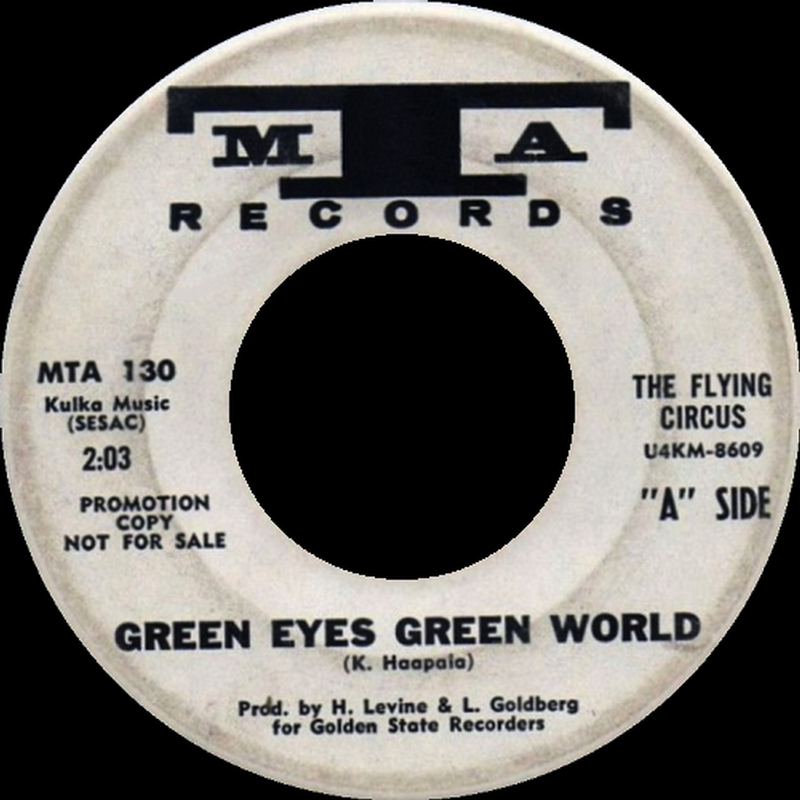 This group formed outside of San Francisco in the summer of 1966. Original members included Bill Berry (vocals), brothers Kevin "Kid" Haapala (guitar) and John Haapala (bass), Jim Grandjean (guitar) and Don Perkins (drums).

In the fall of 1966, they won a "Battle of the Bands" competition, which resulted in a recording contract with Golden State Recorders. They laid down two 45s at GSR, which were produced by Hank Levin and Larry Goldberg who also produced records for the Other Half and many other artists that recorded at GSR. Their second single ('Green Eyes Green World') is an excellent, high energy piece, but it unfortunately made little commercial impact and the band was subsequently dropped from the label.

The group continued to perform through 1968-69, but did not release any records during that timeframe. By the end of 1969, the band had been completely revamped except for sole remaining original member John Haapala. The new players were Andre Pessis (vocals), Steve Bonuccelli (drums), Bob McFee (lead guitar) and Bill Hybert (rhythm guitar). This lineup released a final single in 1970 on the Rock Bottom label, but it too didn't sell well and they broke up soon after.

Artist information sources include: The book, 'Fuzz, Acid, and Flowers Revisited' by Vernon Joynson.