Fountain Of Youth
From: Fredericksburg, TX, USA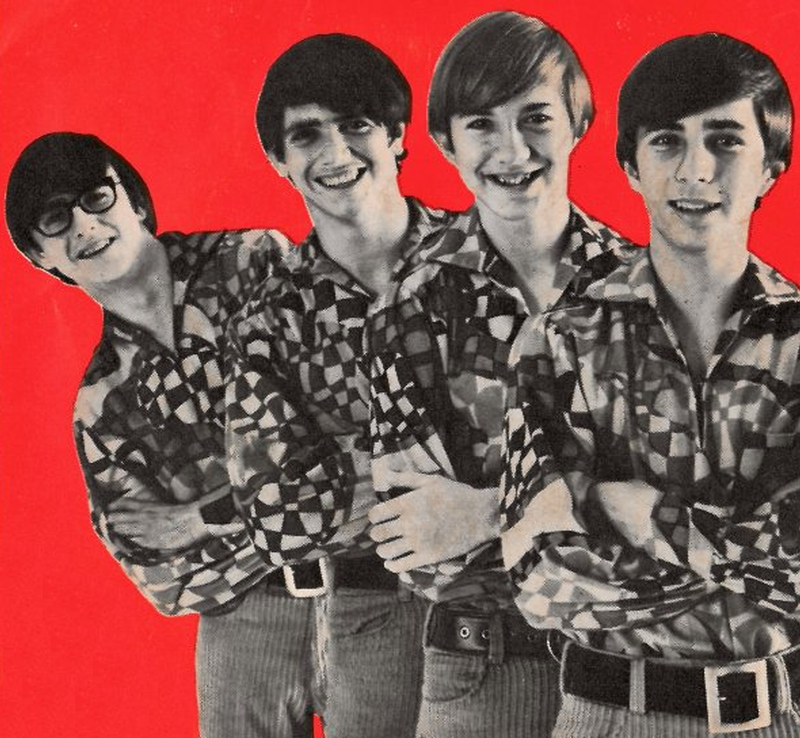 This south central Texas band, originally known as the Crossfires, formed in 1966 and ended up releasing four singles on the Colgems label between 1967-69. Members included Gary Itri (bass, vocals), Gary Jenschke (lead guitar, vocals), Ken Molberg (rhythm guitar, vocals) and Jimmy Panza (lead vocals, drums).

Most of their output is of a more poppy nature, including a rather pleasant, slower tempo 1968 cover of the Monkees' 'Take A Giant Step'. It should also be noted that the B-side of their third 45, 'Don't Blame Me' was penned by the songwriting duo of Mark Barkan and Ritchie Adams that was also responsible for 'The Banana Splits' TV show theme song. 'Don't Blame Me' was also later covered by the Michigan group Cherry Slush.

In 1969, the Fountain Of Youth issued a fourth and final 45 ('Liza Jane' b/w 'Witness People'). The B-side of this record is an outstanding, hard-driving psych tune atypical of the rest of their songs, which is proudly featured here on TWOS. It should also be noted that an LP was recorded around this time too, but never released.

Artist information sources include: The book, 'Fuzz, Acid, and Flowers Revisited' by Vernon Joynson.