From: Lafayette, CA, USA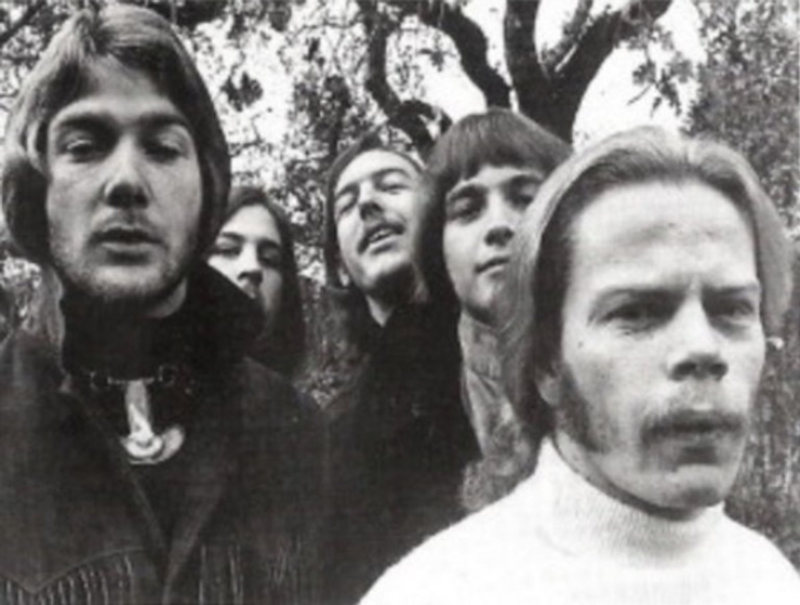 Frumious Bandersnatch is considered by many to have been one of the most underrated bands to emerge from the San Francisco scene in the late 60s. Their 1968 sole EP is a true classic that should have made it big. Very few recordings of that era come close to matching their incredible acid guitar work, enveloped by some really outstanding, original melodies.

First named All Night Flight, they changed their moniker in 1967 to Frumious Bandersnatch after a character in the Lewis Carroll poem 'Jabberwocky'. Original members included Dave Denny (lead guitar, vocals), Jack King (drums, vocals), Brian Hough (bass) and George Tickner (guitar). Later that year, Denny temporarily left the group and was briefly replaced by Kaja Doria (vocals) and Bret Wilmot (lead guitar). It was this lineup that laid down the group's first recordings, including an early version of 'Cheshire', but none were officially issued at the time.

By 1968, Denny had returned and Hough and Tickner had been replaced by Ross Valory (bass) and Bobby Winkelman (guitar, vocals). Also at around this time, they added a second lead guitarist, Jimmy Warner. It was this lineup that recorded their mind blowing, self-titled EP, which includes the awesome tracks 'Hearts To Cry', 'Misty Cloudy' and a revamped version of 'Cheshire'. As mentioned earlier, the record should have been a hit, but the band apparently had a horrible manager who ruined their chances at getting a national contract. Instead, the record ended up being released on their own obscure Muggles Gramophone Works label, with cool purple vinyl no less!

Unfortunately, as great as their music is, Frumious Bandersnatch never became a big commercial success. In 1969, Valory left and was replaced by Jack Notestein (bass, vocals), but by the end of the year the group had folded. Many of the band's musicians did go on to play in other great groups however – Valory and Tickner became founding members of Journey while Winkelman, Denny, King and also Valory all later played at some time in the Steve Miller Band.

Artist information sources include: The book, 'Fuzz, Acid, and Flowers Revisited' by Vernon Joynson.