From: Mitcham, England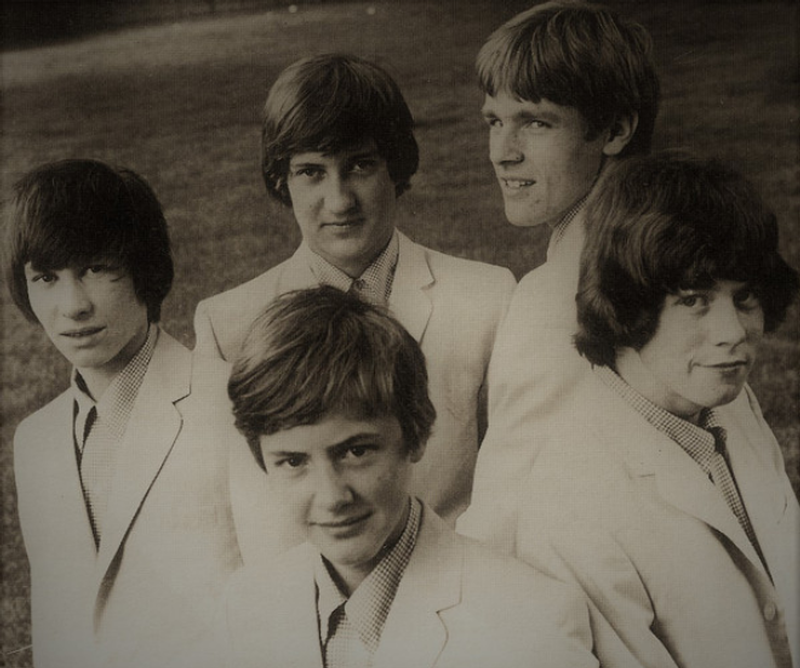 This band formed in 1964 and hailed from Mitcham, England, a southwest suburb of London. From 1965 through 1967, they managed to issue four singles on three of Britain's major record labels at the time. Original members included Tony Bird (guitar, vocals), Terry Spencer (lead guitar), Allen Janaway (bass), Jim Nelson (drums) and Terry Boyes (vocals).

Their first single ('But I Do' b/w 'Gotta Keep On Moving Baby') was released on Pye in 1965 and sold poorly, prompting them move to the Decca label. In 1966, Boyes was replaced by Ray Charlesly (vocals) and they issued a second 45, which includes the excellent 'Gotta Wait' tucked away on the B-side. This record also made little impact, so after replacing Nelson with Terry Goodsell (drums), they somehow managed to again change major labels and sign to Parlophone. It was there that they released two final singles in 1967, the first being 'The Addicted Man', a song about heroine, which was withdrawn from sale after it was voted a "miss" on the popular British TV show Juke Box Jury. The second Parlophone single ('It's Shocking What They Call Me') was reportedly rehearsed and recorded in a day, and quite frankly sounds like it. It was around this time that Janaway left the group and was replaced by Stan Decker (bass), but they broke up soon after in early 1968.

Artist information sources include: The book, 'Tapestry of Delights Revisited' by Vernon Joynson.