From: Great Neck, NY, USA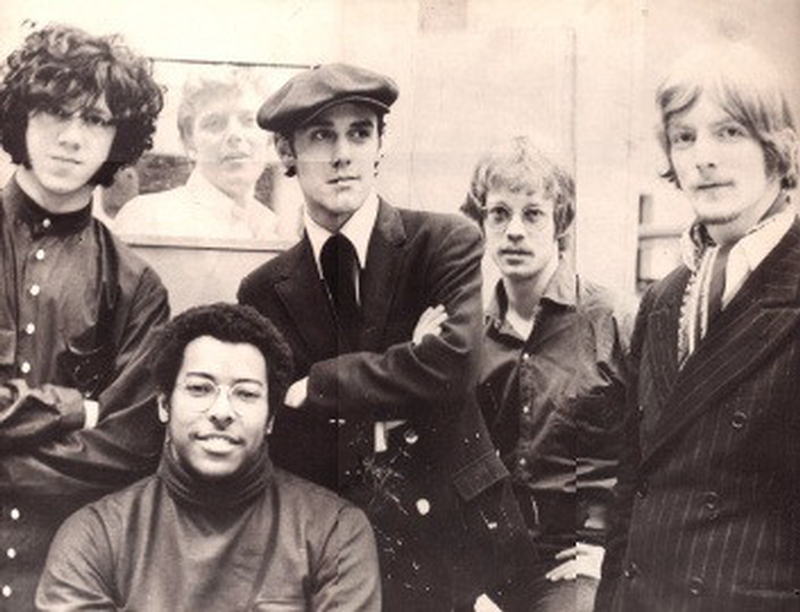 The Glitterhouse was a band from northwest Long Island, NY that released one LP and a couple of singles in 1968. They also recorded songs for the motion picture soundtrack to that year's swanky sci-fi film Barbarella, starring a young Jane Fonda. Members included Michael Gayle (lead guitar, lead vocals), Hank Aberle (guitar, violin, harmony vocals), Al Lax (bass, harmony vocals), Moogy Klingman (keyboards) and Joel "Bishop" Obrien (drums).

The origins of the group can be traced back to 1965 when Gayle met Aberle and Lax at a party on Long Island. They hit it off and formed their first band, the Justice League, but then changed their name to Pop Art for a single that was released in 1966. They then changed their name to the Dave Heenan Set in 1967 when Gayle briefly went on hiatus and was replaced on vocals by Englishman, David Heenan. They released one single under this moniker before disintegrating, with all members, save Heenan, reuniting with Gayle. They then renamed themselves the Glitterhouse and began prodigiously rehearsing several Gayle penned tunes.

The band struggled until famous producer and song writer Bob Crewe discovered them playing at a book release party he was attending. Crewe was impressed by the Glitterhouse and immediately signed them to a contract, got them into the studio, and started them rehearsing for a record. Although Crewe was incredibly successful producing and writing records for the Four Seasons and others, he had been searching for a more edgy and artistic band that could better legitimize him as a leading creative force in the music business, so he saw the Glitterhouse as his golden ticket to get there.

Recording of the Glitterhouse LP Color Blind started in early 1968 at A&R Studios in Manhattan. The album was engineered by Roy Cicala and his assistant Shelly Yakus, who were also engineering the Band's LP Music From Big Pink at the same time. Bob Crewe took the reigns of the Color Blind sessions and became a major creative contributor, arranging and writing a lot of the material. Gayle was also a huge influence, but was definitely under the strict control and guidance of Crewe.

Although Color Blind had become a full blown Bob Crewe production, he was still impressed enough by the Glitterhouse to sign them up to contribute on three songs for the Barbarella motion picture soundtrack that he had written and was also producing. These songs only feature members of the Glitterhouse on vocals with instrumentation provided by session musicians.

Unfortunately, neither the excellent Color Blind LP nor the Barbarella soundtrack produced any national hits. This frustrated Crewe, prompting him to shelve the Glitterhouse almost as quickly as he had brought them on. The band was poorly promoted and given few opportunities to play live. After it was apparent that everything had bombed, Crewe dropped them from their contract and the band split up soon after. The group reunited briefly in 1974 to record a few songs, but then called it quits for good soon after.