From: Dagenham, England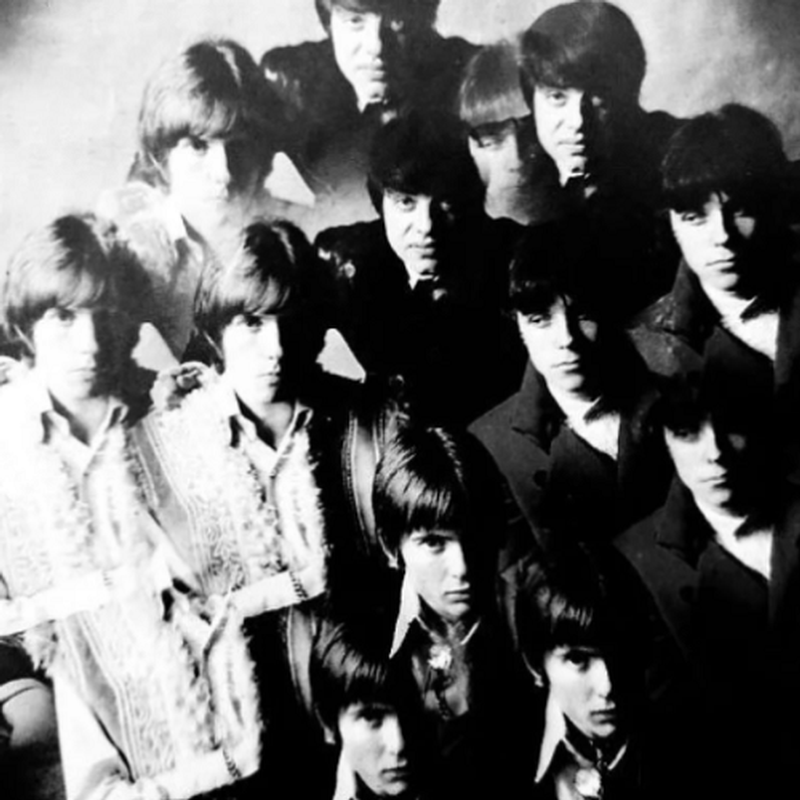 Grapefruit hailed from the London area, forming in 1967 when George Alexander (bass) was signed to Apple Music Publishing by Terry Doran, who then brought in three prior members of Tony Rivers & The Castaways to round out the foursome: John Perry (lead guitar, vocals), along with brothers Geoff (drums) and Pete Swettenham (guitar). Doran, who was a longtime close associate of The Beatles and Brian Epstein, took on the management responsibilities of Grapefruit with the idea that they would base their sound on an early-mid 60s Beatles style, thus filling a gap left empty by the Fab Four's transcendence into psychedelia and more sophisticated melodies. Members of The Beatles also got involved with the project, with John Lennon naming the band after a book by Yoko One and also personally introducing the band at various press/media functions. Paul McCartney also chipped in by directing a promotional video for one of the group's singles.

Grapefruit issued their first single (the excellent 'Dear Delilah') in early 1968, which was comfortably successful, reaching #21 on the U.K. charts. This was to be their best selling record however, with only one other of their singles (a cover of the Four Season's 'C'mon Marianne') making the charts (#31) later that year. Their debut, self-titled LP was issued in the spring of 1968 and includes several notable tracks, including 'Ain't It Good', 'Another Game' and 'Yesterday's Sunshine'. Amazingly the album didn't sell that well even though it contains some outstanding, original melodies, well crafted production, and was even given promotional assistance at the time by The Beatles! Sometime soon after the first album was issued, they added Mick Fowler (keyboards) into the fold who had previously been in the Sleepy.

Surprised and disappointed with slowing record sales, Grapefruit took a turn in musical direction for their second LP (Deep Water, which was issued in early 1969. This album is more straight forward hard rock and lacks the excellent harmonies and original melodies found on their first LP. The record sold poorly as well, which prompted the band to break up soon after its release.

Artist information sources include: The book, 'Tapestry of Delights Revisited' by Vernon Joynson and an article by Richie Unterberger at All Music Guide.