From: Memphis, TN, USA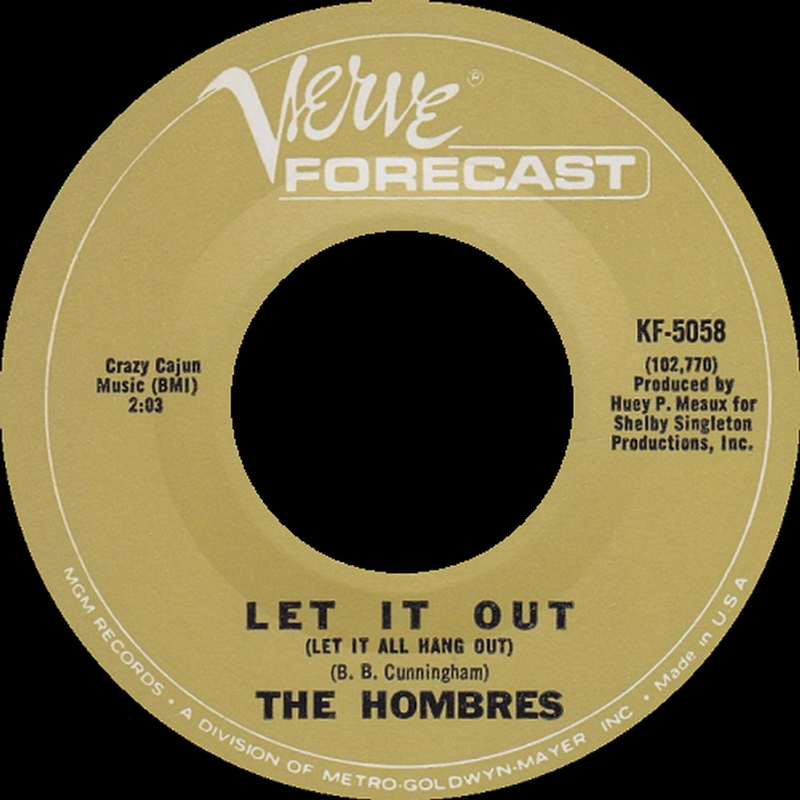 This Memphis ensemble began playing together as the touring version of Ronny & The Daytonas in the early to mid 60s. Members consisted of Gary Wayne McEwan (guitar), Jerry Lee Masters (bass), John Will Hunter (drums) and Blake Baker "B.B." Cunningham (electric organ, vocals) who was the brother of Bill Cunningham of the Box Tops.

After separating themselves from the Daytonas gig and making it a go on their own, they changed their name first to the Bandits in 1966. Around this time, McEwan and Cunningham penned the song 'Let It Out (Let It All Hang Out)', which after about a year, finally got the attention of famed producer Shelby Singleton who got the band signed to Verve Forecast to record it. At around this time, the band changed their name to the Hombres.

'Let It Out (Let It All Hang Out)' was issued in the summer of 1967 and as predicted became a big hit, reaching #12 on the U.S. charts. The song is excellent and reminds one of Bob Dylan's classic, 'Subterranean Homesick Blues' (Cunningham would later admit in an interview that this Dylan tune was indeed the major inspiration for their hit). Later in 1967, an LP titled Let It Out (Let It All Hang Out) was released in an attempt to capitalize on their hit single, but it unfortunately didn't sell well. Between 1968 and 1969, they issued three more singles but these too made little commercial impact, prompting the group to finally call it quits by the end of the decade. Cunningham went on to play in Jerry Lee Lewis' band and in 2012, was tragically killed in a shootout while working as a security guard.

Artist information sources include: The book, 'Fuzz, Acid, and Flowers Revisited' by Vernon Joynson and an article by Bruce Eder at All Music Guide.