From: Melbourne, Australia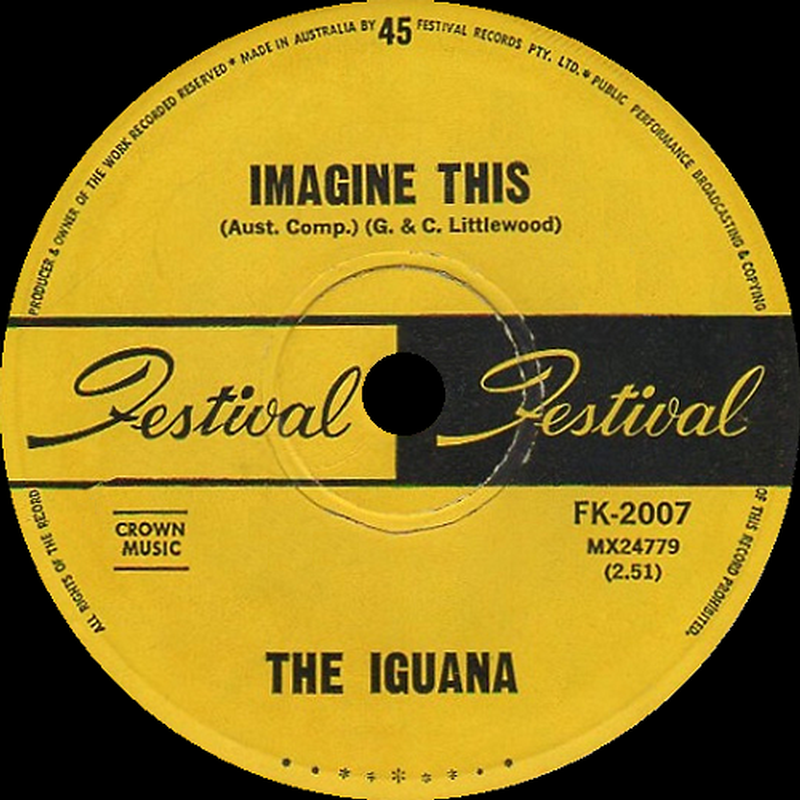 This obscure Australian band started life in 1967, evolving out of two other groups, the Sands Of Time and the Contours. Original members included brothers Clive (guitar) and Garry Littlewood (guitar), along with Gary Sweetman (lead vocals), Mike McGuire (guitar, vocals), Graham Jones (bass) and Pete Saunders (drums). Saunders would later be replaced by Russell McGregor (drums).

All in all, the Iguana issued four singles between 1967-69 and an LP titled California My Way in 1968, all on the Festival label. 'Imaging This', which was written by the Littlewood brothers, appears on the A-side of their first 45 and is an excellent example of pop-psych from the Land Down Under.

Artist information sources include: The book, 'Dreams, Fantasies, and Nightmares From Far Away Lands Revisited' by Vernon Joynson.