From: Birmingham, England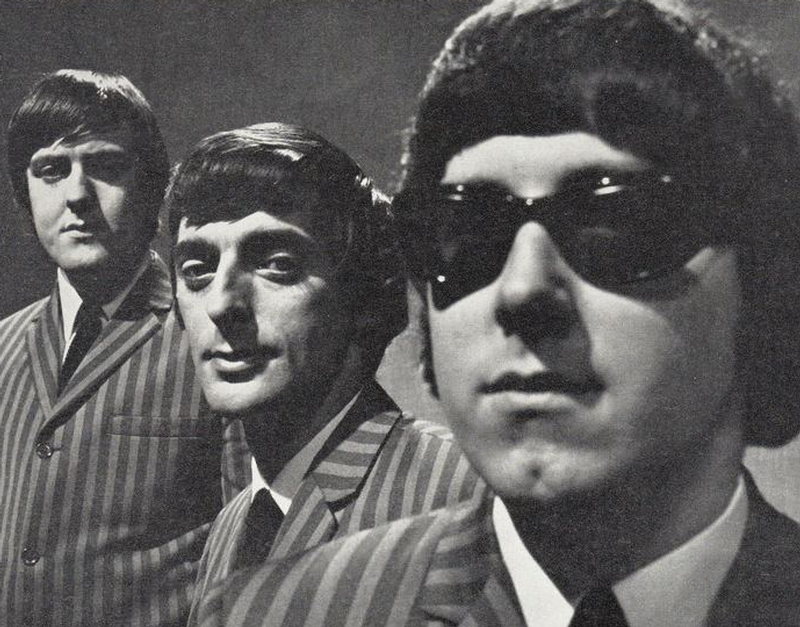 The Ivy League was a pop harmony songwriting trio known for their high-pitched singing voices. Original members included John Carter (vocals), Ken Lewis (vocals, guitar) and Perry Ford (vocals). Carter and Lewis had previously worked together in the band Carter-Lewis & The Southerners.

The ensemble was first heard doing background vocals for the Who on their January, 1965 hit single 'I Can't Explain'. They also issued several singles on the Piccadilly label that year, including 'Funny How Love Can Be', which reached #8 on the U.K. charts and 'Tossing And Turning', their most successful record that peaked at #3 on the U.K. charts and #83 in the U.S. The group also issued an LP in 1965 (This Is The Ivy League) which peaked at #10 on the U.K. charts.

In early 1966, Carter and Lewis left and were replaced by Tony Burrows (vocals) and Neil Landon (vocals). It was this lineup that released the outstanding 'My World Fell Down' (a group original that would later be covered by Sagittarius in 1968) during the fall of that year. They continued issuing singles into 1967 and a second LP ( Sounds Of The Ivy League), but this was really just a compilation album of previously released tracks. Later that year, they added Neil's brother, Peter Landon (vocals), to the fold and changed their name to the Flower Pot Men. Neil Landon later went on to become a member of Fat Mattress in 1969.

Artist information sources include: The book, 'Tapestry of Delights Revisited' by Vernon Joynson.