From: Detroit, MI, USA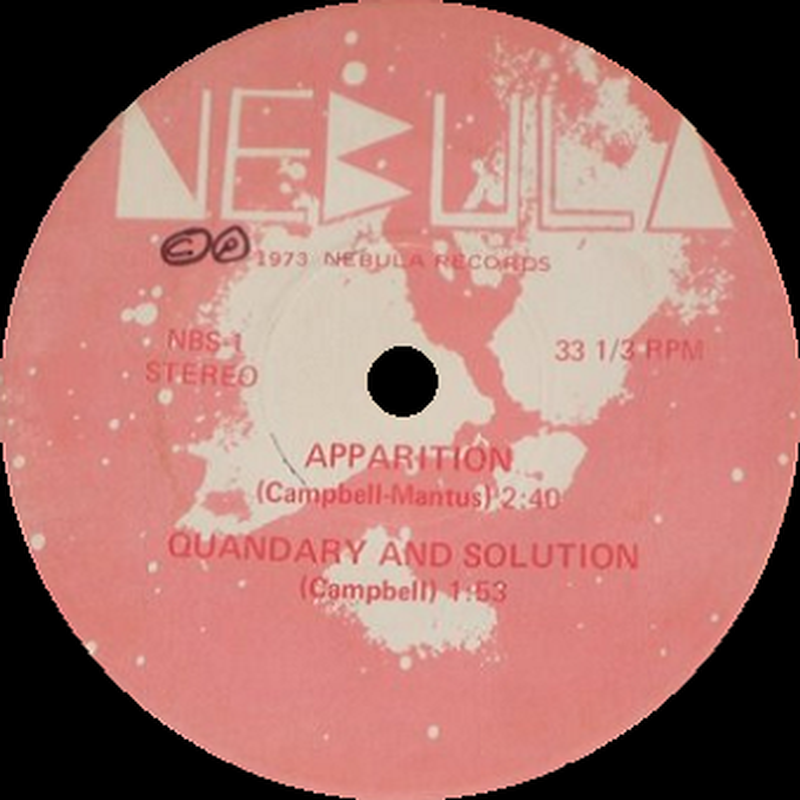 This Detroit based group released two singles and a self-titled EP on the Nebula label between 1972 and 1974, with a lyric sheet identifying the music as actually being recorded and copyrighted in 1971. All three of their tracks were written by Scott Campbell and Arthur Sokoluk, and produced by Campbell. The highlight on the first 45 and EP is the haunting, keyboard laced 'Apparition' featured here on TWOS.

If you have any further information on this group, please e-mail to paulmaze@techwebsound.com.

Artist information sources include: The book, 'Fuzz, Acid, and Flowers Revisited' by Vernon Joynson.