From: Toronto, ON, Canada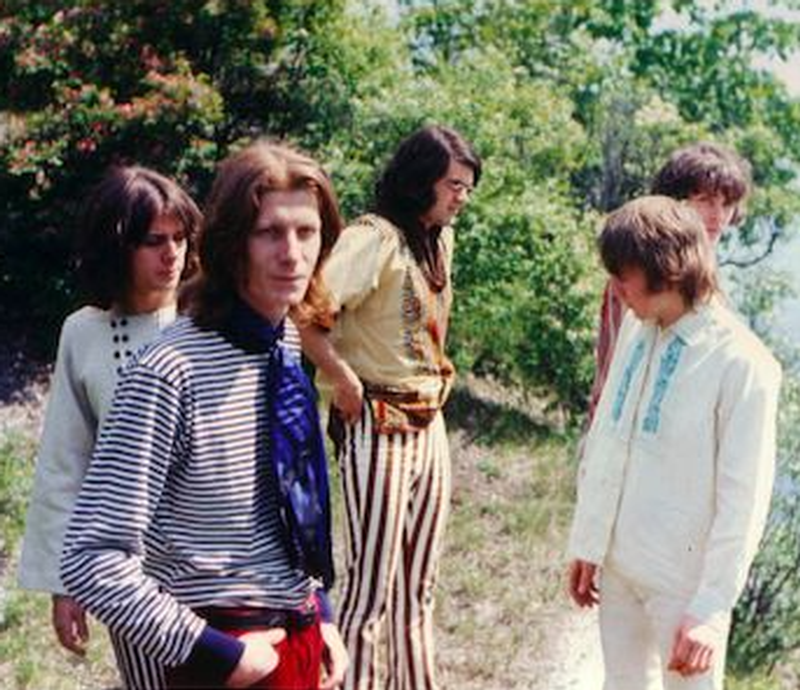 Kensington Market was a Toronto based rock band, active from 1967 through 1969. Named after a downtown Toronto neighborhood, it was formed by songwriters Keith McKie (vocals, guitar) and Eugene Martynec (guitar, piano), with Alex Darou (bass) and Jimmy Watson (drums). Signed on by music entrepreneur and manager Bernie Finkelstein after he had sold off his interest in the Paupers, the group initially performed in Toronto coffee houses and high schools. They recruited singer and songwriter Luke Gibson, former member of Luke & The Apostles, in the latter part of '67, by which time they had already released two singles for Stone Records. Although these singles achieved only minimal success, Finkelstein was somehow able to get the group signed to the large and very well established Warner Bros. label located in New York City.

In 1968, the Market did the soundtrack to the National Film Board of Canada film The Ernie Game. Later that year, they issued the LP Avenue Road (produced by Felix Pappalardi), followed by a rather extensive tour of the United States. In 1969, John Mills-Cockell (keyboards) was added to the band, and their follow-up LP (Aardvark) was released (once again produced by Pappalardi) and followed up by a second U.S. tour. Although they were a short lived band and didn't enjoy any significant commercial success, Kensington Market was one of the first Canadian rock groups to develop a texturally complex and lyrically eloquent style that was uniquely independent of American and British models.