From: Clovis, NM, USA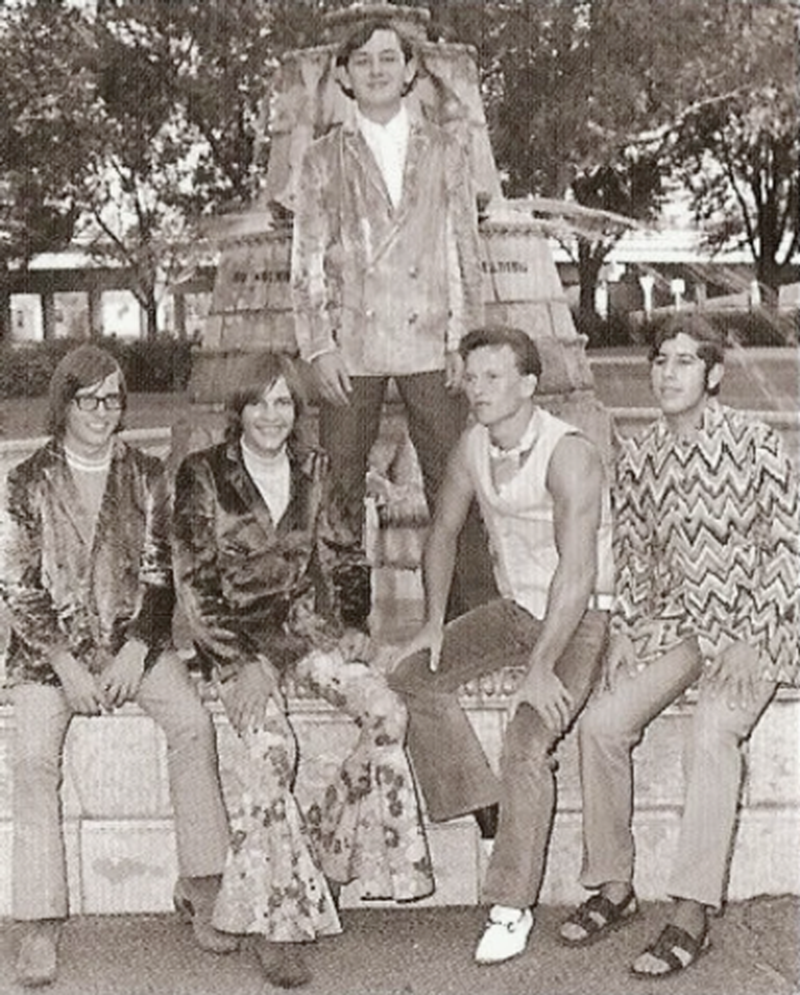 Very little is known of this New Mexico outfit that recorded two singles between 1969 and 1972 at the famous Norman Petty Studio in Clovis. Members included Bill Aguirri (lead vocals), Jon Williams (lead guitar), Scott Rebtoy (bass), Dale Sills (drums) and Johnny Mulhair (keyboards).

Their first outstanding 45 ('Going Wrong' b/w 'Someday') was issued on the Column label in late 1969, with the A-side being a fuzz guitar monster and the flip including some excellent keyboard work. A second, lesser known 45 ('Mountain Sparrow' b/w 'All Shook Up') was issued in 1972 on the Coliseum label under the shortened moniker, the Cyndrom.

If you have any further information on this group, please e-mail to paulmaze@techwebsound.com.

Artist information sources include: The book, 'Fuzz, Acid, and Flowers Revisited' by Vernon Joynson.