From: New York, NY, USA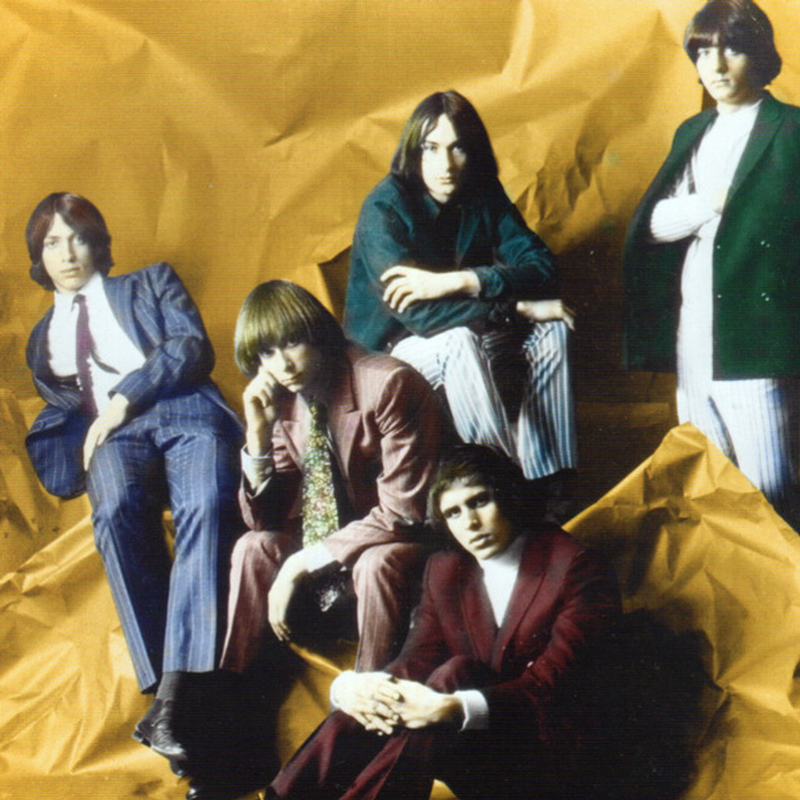 The Left Bank was a New York City outfit that is best remembered for their two 1966 U.S. hit singles, 'Walk Away Renée' and 'Pretty Ballerina'. The band often utilized what the music press referred to as "baroque" string arrangements, which led to their music being variously termed as "Bach-rock", "baroque rock" or "baroque 'n' roll".

The group formed in 1965 consisting of original members Michael Brown (keyboards), George Cameron (guitar), Tom Finn (bass), Steve Martin Caro (lead vocals) and Warren David (drums). Brown's father, Harry Lookofsky, was a well-known session violinist who ran a studio in New York and took an interest in the band's music, acting as producer, manager, and publisher. After some initial recording sessions, David was ousted, with Cameron switching to drums and Jeff Winfield eventually being brought in on guitar. Meanwhile, 'Walk Away Renée' was sold to Smash Records, a subsidiary of Mercury Records, and became a hit in late 1966, peaking at #5 on the U.S. charts. The band's second single, ('Pretty Ballerina') rose to #15 in early 1967, which prompted the band to issue a debut LP titled Walk Away Renée /Pretty Ballerina, by which time, Winfield was replaced by Rick Brand (guitar). As a side note, both 'Walk Away Renée' and 'Pretty Ballerina' were two of many songs written by Brown about Renée Fladen, girlfriend of Finn and an object of Brown's affection.

In the spring of 1967, tempers flared between Brown and the rest of the group when Brown recorded a third single ('Ivy, Ivy' b/w 'And Suddenly') under the Left Banke name, using session musicians including Bert Sommer on lead vocals and future well known comedian and member of Spinal Tap, Michael McKean. The remaining members of the original Left Banke hired attorneys to issue a cease and desist order and used their fan club to boycott the record, which led to confusion among radio stations over which "Left Banke" to support. Radio and Smash Records ultimately pulled their support for the single, which subsequently failed to even crack the Billboard Hot 100.

In the summer of 1967, the group reunited and recorded more material, including the single 'Desirée', which just slipped into the Billboard Hot 100; however, radio was still reluctant to plug the Left Banke after the controversy surrounding their previous single. Brown left the group soon afterwards and was replaced for touring purposes by Emmett Lake (keyboards). Cameron, Finn and Martin continued to record and tour, with Lake being replaced by Tom Feher (keyboards), who is also credited with writing about half of the band's new material. The songs cut by the various incarnations of the group from 1967 to 1968 were assembled into a second LP (The Left Banke Too), which was released in November, 1968. This album features backing vocals by a young Steven Tyler of future Aerosmith fame on 'Nice To See You', 'Dark Is The Bark' and the excellent 'My Friend Today'.

The band tottered on as a live entity into 1969, but soon fell apart due to lack of success and money frustrations. Later that same year, Brown and Martin briefly reunited in the studio to cut yet another single as The Left Banke ('Myrah' b/w 'Pedestal'), which flopped and resulted in it being their final record. Brown would go on to form the band Montage in 1969, which was really just another vehicle for his production and songwriting skills.