From: McHenry, IL, USA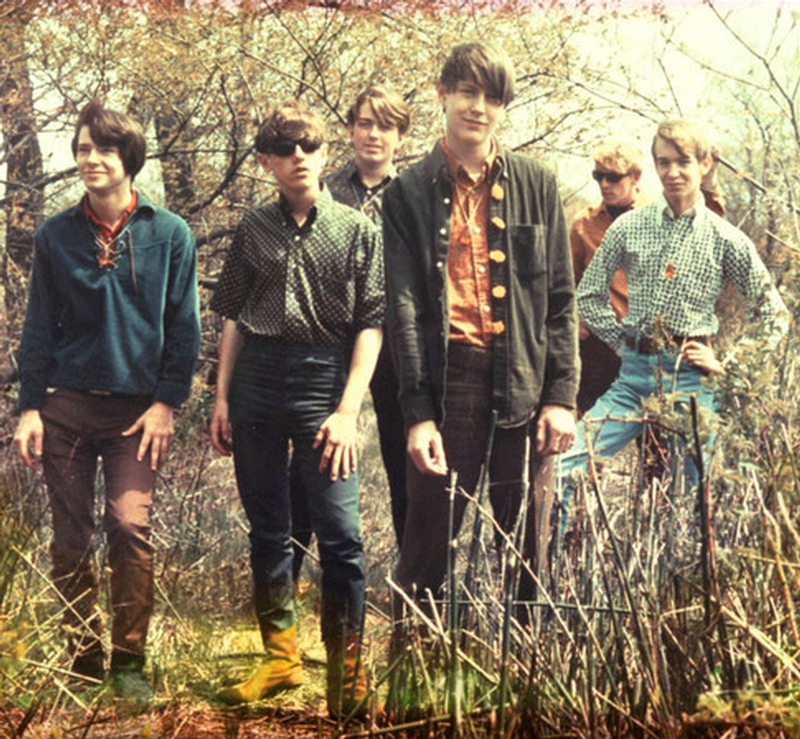 This underrated band of teenagers hailed from McHenry, IL, a town about 60 miles northwest of Chicago. They formed in 1966 and consisted of brothers Eddie (rhythm guitar) and Gary Weiss (drums), along with Bobby Lunack (rhythm guitar), Jeff Brand (bass), Danny Smola (lead vocals) and George Sorenson (lead guitar). They started out rehearsing in the Weiss' home, sharpening their garagy, but rather unique sound. Before long, Sorenson was replaced by Rick Erickson (lead guitar), who had previously been with the Nuchez's and worked with the Weiss brothers' older sibling Roger, who was a producer and co-owner of Rembrandt Records near Southern Illinois University. It was this lineup that in 1967 cut their one and only single (the outstanding 'I Live In The Springtime'), which was written and produced by Roger "Reggie" Weiss and recorded at RCA Studios in Chicago. The track was very well received in the McHenry area and played as far as New York. The group also became local celebrities for getting temporarily kicked out of high school for wearing their hair too long and hosting seemingly endless, late night jam sessions at the Weiss house that were attended by hundreds of party goers.

Another outstanding song that was written and produced by Roger Weiss ('It Happens Every Day') was slated to be the Lemon Drops' follow up single, but was unfortunately never officially released. The band then brought in Dick Sidman (lead singer) who replaced Smola and recorded more tracks at RCA in Chicago, including the excellent 'Sometime Ago', 'Theatre In Your Eyes' and 'Popsicle Girl'. These songs were also shelved and by the end of 1967, the Lemon Drops still found themselves without a new single or a national record contract.

With frustrations mounting, the band broke up in March, 1968 and the Weiss family moved to Phoenix, AZ. It was there that Reggie played some of their recordings to Buena Vista Productions, who loved them and offered up $250,000 to promote the group. Based on this good news, the Weiss clan moved back to a temporary abode in Fox Lake, IL in an effort to get the original band back together. Everyone jumped back in save Erickson, with Eddie Weiss taking over lead guitar responsibilities. This lineup then recorded several more songs in late 1968 at Sound Studios in Chicago, but when the owner of Buena Vista suddenly died in his sleep, their deal was cancelled.

In 1969, the group auditioned for Alden Productions in Redwood City, CA. The company's president liked their music and moved them into his mansion. It was there that they partied like kings and rehearsed throughout the summer. Unfortunately, this endeavor also eventually petered out and by the end of the year, the band had broken up for good.

Artist information sources include: The book, 'Fuzz, Acid, and Flowers Revisited' by Vernon Joynson.