From: Manchester, England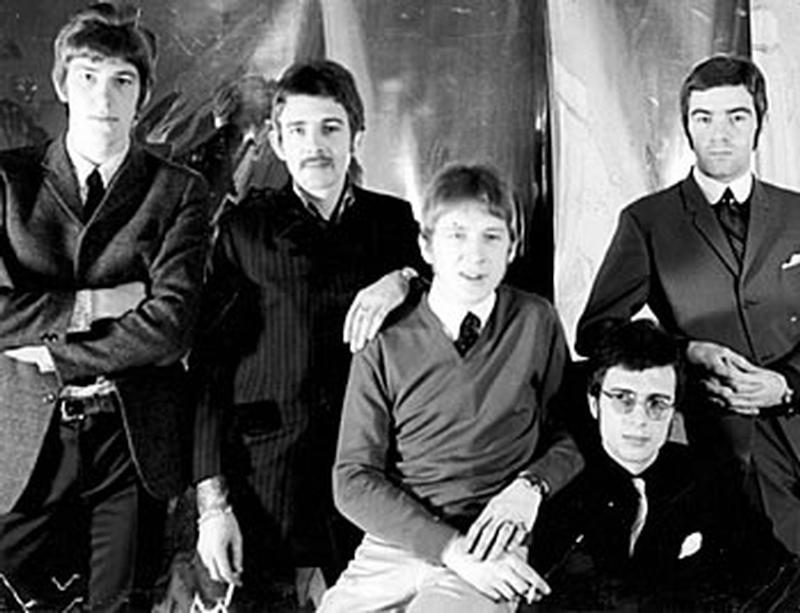 This Manchester outfit quickly evolved from a small club act to headlining theatre halls after winning a couple of times on the British TV talent show Opportunity Knocks. Original members included Stuart Charles (vocals), John Brennan (bass, vocals), Clem Lee (drums), Andrew McCann (lead guitar, piano, vocals) and Colin Brock (rhythm guitar, vocals).

In the fall of 1967, they issued their first 45 ('Ode To Billy Joe' b/w the excellent 'Peacefully Asleep') and embarked on a major national tour with the Herd and Sweden's Ola & The Janglers. Unfortunately the record didn't chart, which prompted Charles and McCann to leave the fold, being replaced by Phil Judge (lead guitar) and Martin Sleater (bass), with Brennan foregoing the bass and taking over on lead vocals. They released a second and final single ('Here Comes Yesterday Again' b/w 'Dear Paul') in 1968, but this record too sold poorly. Lee then left and was replaced by Dave Webb (drums), but they couldn't hold it together and finally called it quits later that year.

Artist information sources include: The book, 'Tapestry of Delights Revisited' by Vernon Joynson.