From: Los Angeles, CA, USA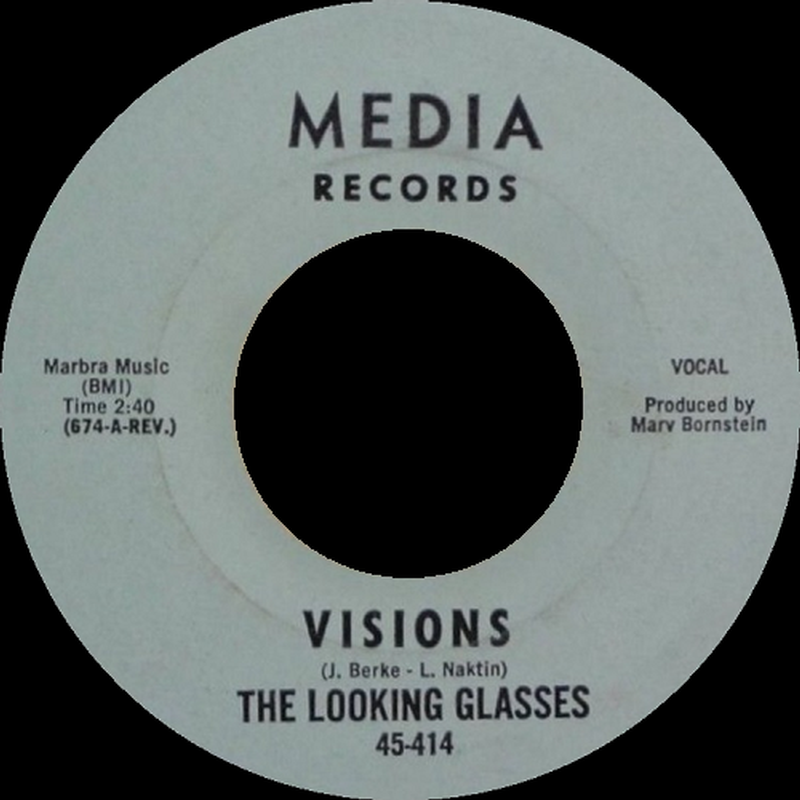 Not much is known of this obscure L.A. area group that released one single ('Visions' b/w 'Migada Bus') on the Media label in the summer of 1967. It should be noted that an alternate version of the A-side with different lyrics titled 'Kathy's Dream' was also issued on the same label and catalog number under the shorter "Looking Glass" moniker a few months earlier. The latter, more polished version was also subsequently reissued by them on the Independence label in the fall of '67, but under the band name the Clouds.

Members included Marty Gish (vocals), Lou Naktin aka Lou Maxfield (lead guitar), Jerry Berke (rhythm guitar), Gene Dorns (bass) and Mike Astor (drums). In 1968, the group changed their name again to the Odyssey and released one single on the White Whale label.

If you have any further information on this group, please e-mail to paulmaze@techwebsound.com.

Artist information sources include: The book, 'Fuzz, Acid, and Flowers Revisited' by Vernon Joynson.