From: Los Angeles, CA, USA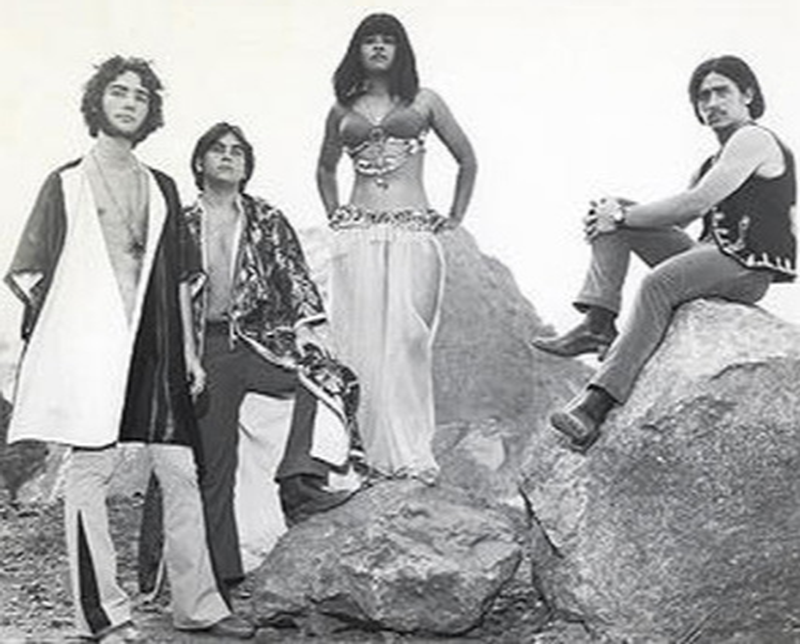 The Marianne was the brainchild of child prodigy musician David Clark Allen (guitar, vocals). He was heavily inspired by The Beatles and started his first band called the Offbeats in 1966 at the age of 14. Other original members included Dennis Trerotola (bass), Ricky Cameron (drums) and Paul Dobies (guitar). After about a year and one single as the Offbeats, the group became buxom actress Mae West's backup band, appearing on two of her LPs in 1966: Way Out West and Wild Christmas.

In late 1966, the band changed their moniker to Somebody's Chyldren, added a female vocalist (Angela Allen) and issued three singles. Dobies then left the fold, Angela Allen was replaced by Samra (vocals) and the group changed their name to the Marianne. The Marianne played together for two years, issuing a total of eight singles, including the outstanding 'As For Marionettes' in the spring of 1968. After they disbanded, David Allen and Dennis Trerotola went on to form Brave Butter in 1969 and then Carmen in 1970.