From: Adelaide, Australia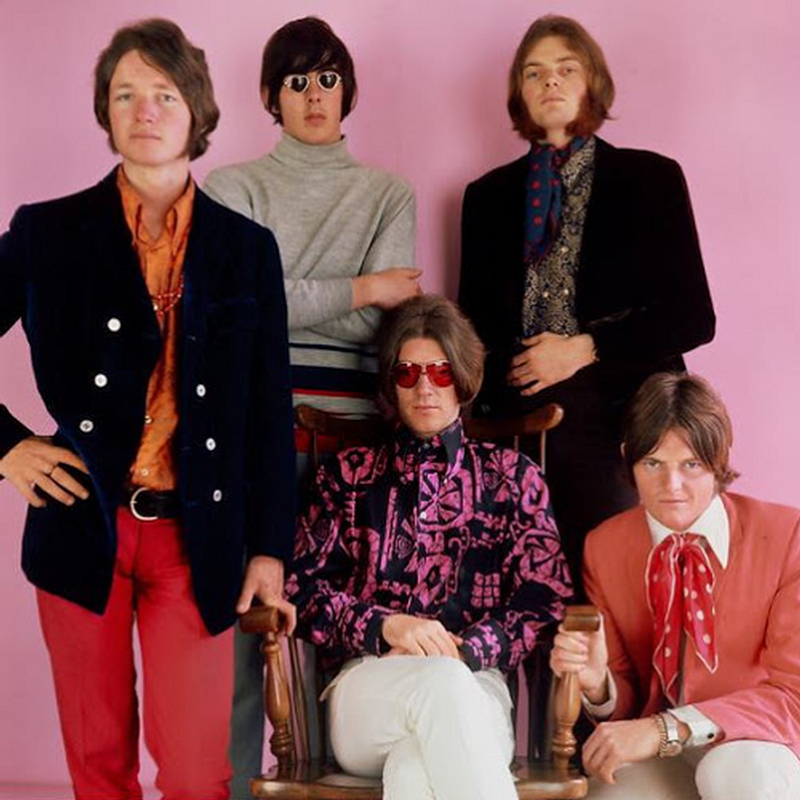 This Australian band evolved out of the R&B outfit the Mustangs in 1964. Original members included Jim Keays (lead vocals), Rick Morrison (lead guitar), Mick Bower (guitar), Gavin Webb (bass) and Brian Vaughton (drums). In 1965, the group changed their moniker to the Master's Apprentices, named after old school blues and rock artists including John Lee Hooker, Bo Diddley and Chuck Berry, who they rightfully called "The Masters". It was at around this time that Vaughton left and was replaced by Steve Hopgood (drums).

In 1966, the band signed a record contract with the Astor label and issued their first single ('Undecided' b/w the outstanding 'War Or Hands Of Time'), which became a Top 20 hit, peaking at #13 on the Australian Go-Set chart. At around this time, Rick Morrison bowed out due to ill health and was replaced by Tony Sommers (lead guitar). In 1967, they released two more singles and a self-titled debut LP. Bower suffered a nervous breakdown at around this time and was first replaced by Rick Harrison (guitar) and then Peter Tilbrook (guitar).

In January of 1968, Sommers and Hopgood left and were replaced by Doug Ford (guitar) and Colin Burgess (drums). About two months later, Webb quit due to stomach ulcers while their fourth single ('Elevator Man') was charting. To cover for him, Tilbrook temporarily moved to bass with Keays filling in on rhythm guitar. They then hired Glenn Wheatley in June of that year as their new full-time bassist, with Tilbrook briefly returning to rhythm guitar before leaving. Two more singles were issued on Astor around this time with the band then moving to EMI/Columbia Records.

In 1969, the group released three more singles and established themselves as Australia's most popular rock band by the end of the decade. In early 1970, they issued a second LP (Masterpiece), which includes the excellent 'Barefoot When I Saw Her'. In 1971, they issued a third LP (Choice Cuts), which was recorded at Abbey Road Studios in London, is considered by many to be their best work and bridged the gap from their past 60s pop-rock style to a deeper, 1970s progressive rock sound. Highlights on the LP include 'Rio De Camero', 'Michael' and 'Our Friend Owsley Stanley III'. 1972 saw Colin Burgess' brother Denny replace Wheatley on bass and the issue of a fourth studio LP titled A Toast To Panama Red, which made little impact prompting Keays to exit and the rest of the band to finally call it quits about six months later.