From: Dudley, England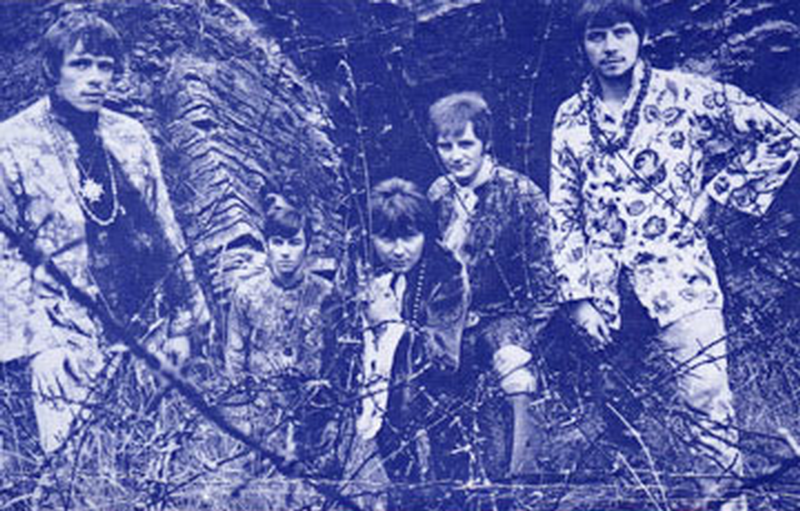 Originating from Dudley, England, a town just northwest of Birmingham, the Montanas were one of the lesser known British Invasion bands to have had some moderate success in the U.S. The group formed in 1964 with original members Johnny Jones (lead vocals), Bill Hayward (lead guitar), Alan Woolridge (rhythm guitar/vocals), Ralph Oakley (bass) and Graham Crewe (drums), and were known for having a very theatrical live presentation, which included comedic interludes between their songs.

In the summer of 1965, the ensemble landed a record contract with Pye and issued their first single ('All That Is Mine Can Be Yours' b/w 'How Can I Tell?') on the subsidiary Piccadilly label that summer. In the fall of 1966, they graduated up to the Pye label and issued their second 45 (the excellent, high energy 'That's When Happiness Began' b/w 'Goodbye Little Girl'). Also at around this time, the band scored a big break when they were selected to embark on a U.K. wide tour with the Walker Brothers and Troggs, among others. Later that year, Terry Rowley (bass, keyboards, flute), an outstanding arranger and composer, joined the fold. In 1967, Oakley and Crewe were replaced by Jake Elcock (bass) and Graham Hollis (drums), and the new lineup issued the single 'You've Got To Be Loved' b/w the groovy 'Difference Of Opinion', with the A-side becoming a minor hit in the U.S., reaching #58 on the Billboard Hot 100. A follow up record titled 'Run To Me' also made an impact there, reaching #121 on the U.S. charts. Unfortunately, the band didn't have the money to travel abroad to America and tour, so they were forced to witness their songs rise up and fall off the charts from across the pond.

1968 saw Jones and Rowley temporarily leave the group, being replaced by Ian "Sludge" Lees (bass, vocals) and George Davies (keyboards). It was this lineup that issued the interesting 'Hey Diddle Diddle' in the spring of 1970 on the B-side of their sixth 45. Later that year, Jones and Rowley returned and the band forged on for quite some time until finally calling it quits in 1978.

Artist information sources include: The book, 'Tapestry of Delights Revisited' by Vernon Joynson, an article by Bruce Eder & Greg Prato at All Music Guide and the Brum Beat website..