From: Lexington, KY, USA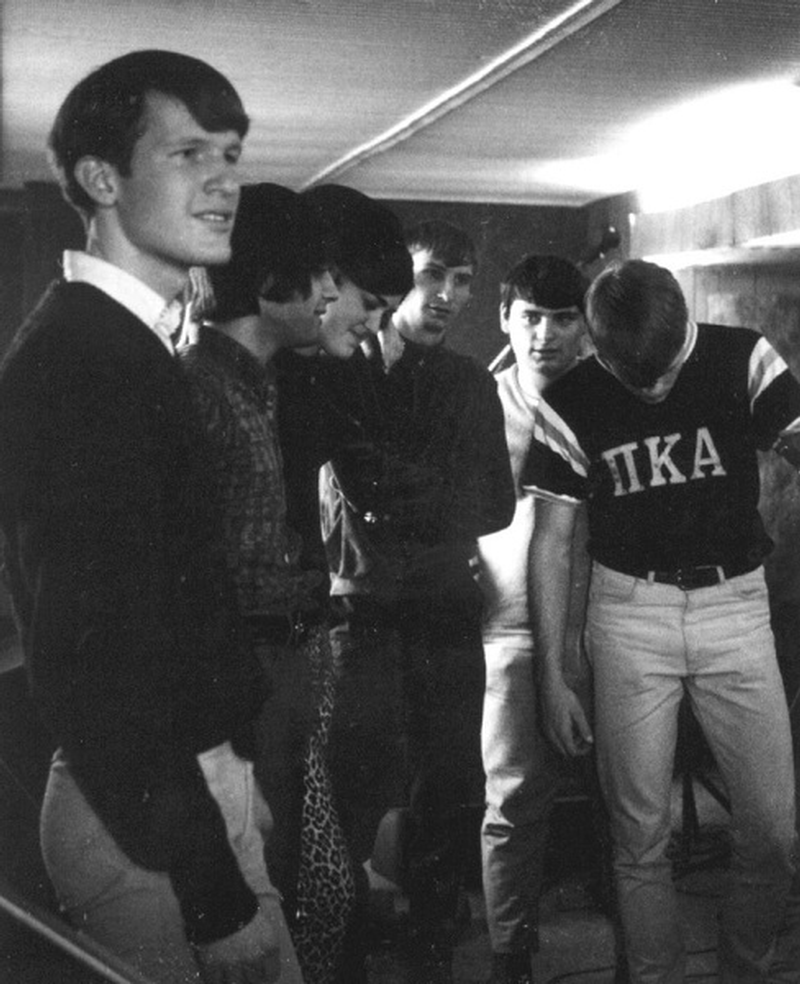 Forming in 1966, this south side Lexington outfit evolved out of the 7 Suns when Shawn Foreman (keyboards) convinced other Suns members Dave Flynn (guitar, vocals) and David Bogliole (bass, vocals) to break away from that band and form One Of Hours, also adding Robert Nelson (drums) and Carol Craig (vocals). Foreman, a Brooklyn, NY native and the main creative force behind the group, was a classically trained pianist and heavily influenced by the British Invasion, to the extent that he would dawn a Beatles mop top wig during photo shoots, gigs, and even studio sessions. Early on, the band also wore U.K. style matching outfits as Foreman worked to further mimic his idols from across the pond.

Later in '66, the band signed with the fledgling local Chetwyd label to cut their first single ('It's Best' b/w 'Trifolia'), which has a baroque style feel to it and was issued in the fall of that year. Unlike most other garage bands of the time, One Of Hours surprisingly didn't play live that often and focused more on creative melody and sound experimentation within the studio. At the beginning of 1967, Bob Willcutt (lead guitar) joined the fold, making them a 6-piece. It was this lineup that released their second and final 45 ('Feel The Pain' b/w 'Psychedelic Illusion') during the summer of '67. The flip side of this record is a haunting, slow burning masterpiece highlighted by a superb Foreman organ solo and complex, interwoven 12-string guitar work from Willcutt (both members are credited with co-writing the track). Only 500 copies of the record were pressed, but the A-side did manage to get some Lexington radio airplay and briefly break into the local Top 40 charts. Unfortunately, the band couldn't hold it together however and soon called it quits with Foreman, Willcutt and Bogliole starting a new group called the Dandelion Wine.

Artist information sources include: The book, 'Fuzz, Acid, and Flowers Revisited' by Vernon Joynson and a band biography at Lexingtunes.