From: Melbourne, FL, USA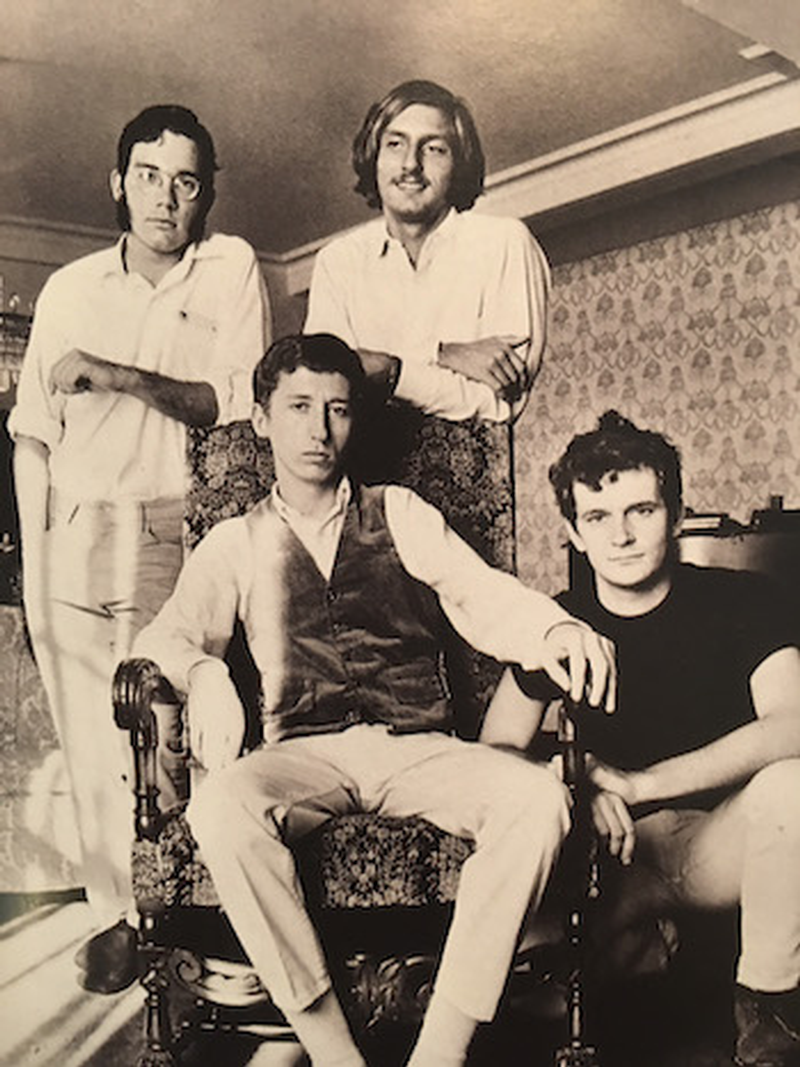 This Florida outfit formed in 1965 under the guidance of Tom Rapp (guitar, vocals) and high school friends Wayne Harley (banjo, mandolin), Lane Lederer (bass, guitar), Roger Crissinger (keyboards) and Warren Smith (drums). The group took its name from a Bible passage: "Give not that which is holy unto the dogs, neither cast ye your pearls before swine ...." (Mat. 7:6, KJV), meaning: do not give things of value to those who will not understand or appreciate them. Their music was inspired by that of the Fugs and when they sent demos to the ESP label, they were quickly snatched up and signed to a contract.

Their debut LP (One Nation Underground) was issued in the fall of 1967 and includes the standout track 'The Surrealist Waltz'. The album eventually sold some 200,000 copies, although management and contractual problems meant that the band received little reward for its success. A second album (Balaklava) was released a little over a year later and is strongly anti-war themed, inspired by the Charge of the Light Brigade. In 1969, the band switched to the Reprise label and took on a more conventional sound, releasing four LPs into 1971. In '71, Pearls Before Swine toured for the first time with the group then comprising Rapp, Mike Krawitz (piano), Gordon Hayes (bass) and John Tooker (guitar). Around this time, Rapp often referred onstage, not quite seriously, to the group as "the house band for the SDS". In 1972, Rapp began recording and performing solo and then in 1976, retired from the music business altogether, becoming a civil rights attorney.

Artist information sources include: The book, 'Fuzz, Acid, and Flowers Revisited' by Vernon Joynson.