From: United States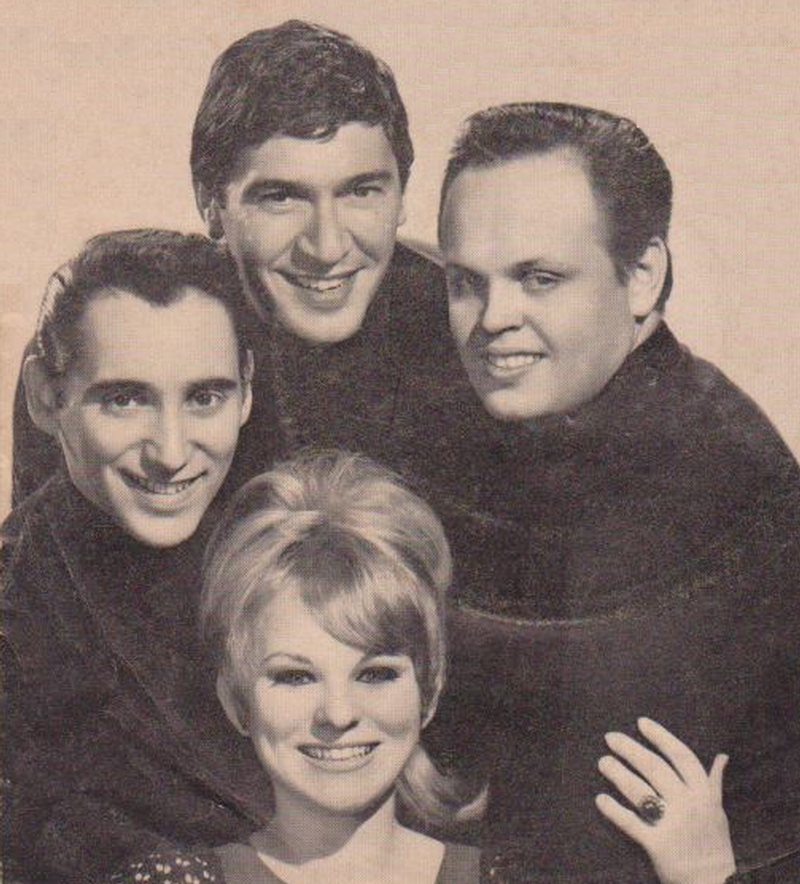 Little is known of this obscure U.S. studio outfit that was hastily assembled by producer Tash Howard in early 1966. Members included Gail Allan (vocals), Bill Spilka (vocals), Harvey Davis (vocals) and Harold Swart (vocals) who were backed by session musicians, including Howard on the drums. It was Howard's intention to get the vocal group to record a potential novelty hit song ('Juanita Banana') that he and Murray Kenton had written, and then produce it through his own company, Howard-Smith Productions. The plan worked for the most part when the ditty climbed up the charts and peaked at a respectable #59 on the Billboard Hot 100, and even managed to hit the #13 spot in the Netherlands!

The modest success of the single prompted the recording of an LP, released later in '66 and also titled Juanita Banana. The outstanding freakbeat track 'Time Marches On' that is featured here on TWOS was co-written by Howard and Charlie Fox, and can be found nestled on the back of the album and the B-side of their third 45. A few other novelty singles ('Scrooey Mooey' and 'Juanita (Part II)') were also issued in an effort to capitalize on the first, but they didn't come close to repeating the success of the initial record, which spelled an abrupt end for the Peels.

Fox later became a successful composer and conductor, writing songs for several famous recording artists, including Jim Croce (I've Got A Name') and Roberta Flack ('Killing Me Softly'). He also wrote the TV theme songs for Love, American Style, Happy Days and Laverne & Shirley, to name a few. In 2004, he was inducted into the National Academy of Popular Music Songwriters' Hall of Fame.

If you have any further information on this group, please e-mail to paulmaze@techwebsound.com.