From: Westland, MI, USA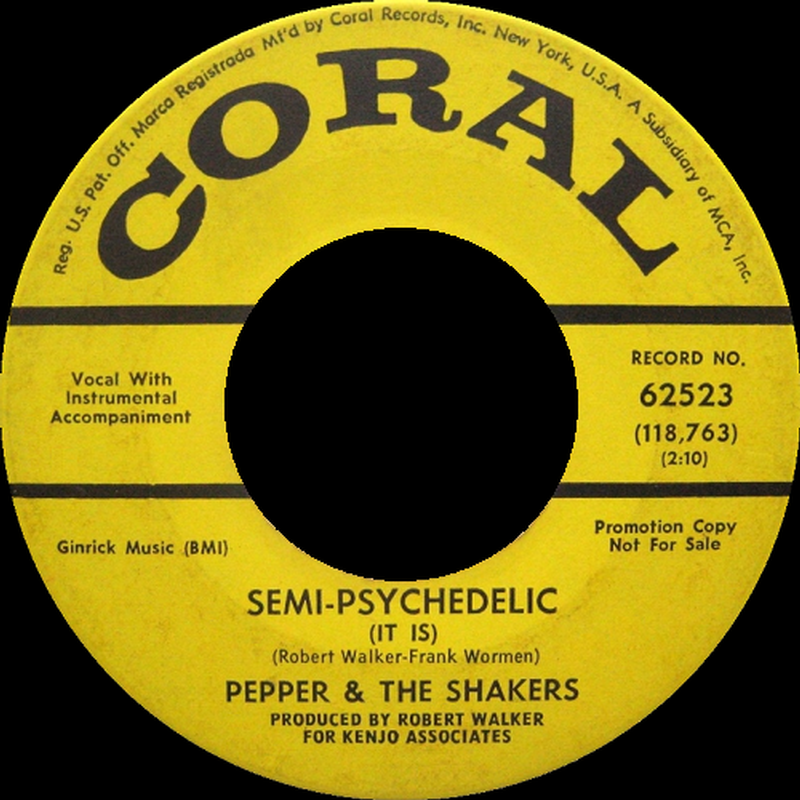 Unfortunately, almost nothing is known of this Detroit area outfit that issued the 45 ('Semi-Psychedelic (It Is)' b/w 'I'll Always Love You') on the Coral label in the summer of 1967. The A-side of this record, written by Robert Walker and Frank Workmen, is nothing short of incredible and is considered by TWOS to be up there as one of the best U.S., more obscure 60s psych singles out there. Another 1966 single released on the Kentucky based Chetwyd label that predates the Coral record is sometimes tied to this band (same moniker), but the sound is completely different and it hasn't been verified as to whether or not it's indeed the same outfit.

If you have any further information on this group, please e-mail to paulmaze@techwebsound.com.

Artist information sources include: The book, 'Fuzz, Acid, and Flowers Revisited' by Vernon Joynson.