From: New York, NY, USA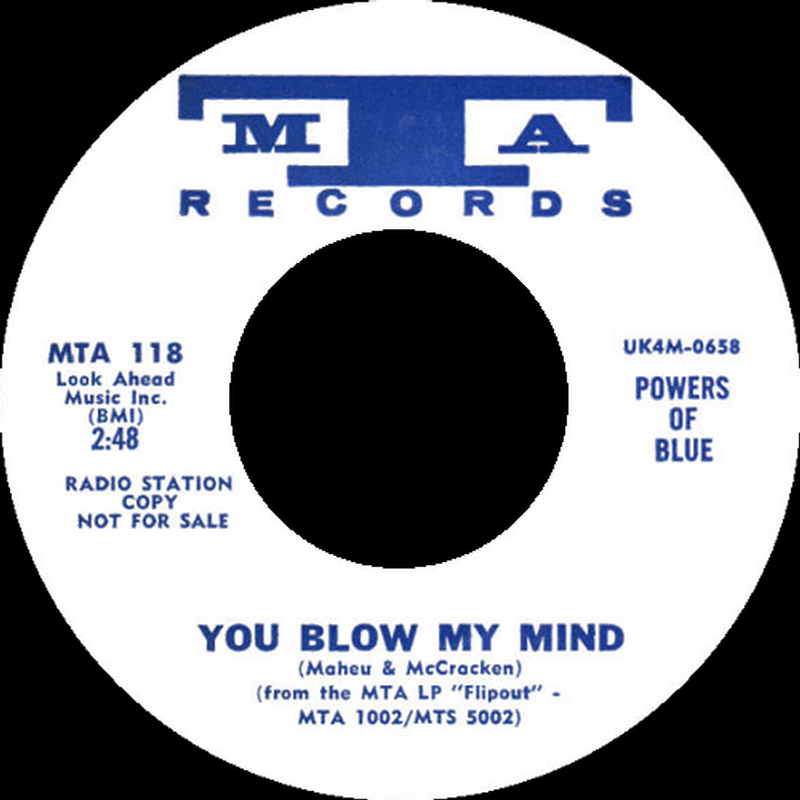 This group was actually a New York City studio project featuring notable session musician Hugh McCracken (guitar). McCracken was already a regular on the Big Apple 60s music scene, being a member of several bands and issuing two 45s as Hugh McCracken & The Funatics between 1965-66.

All songs issued by the Powers Of Blue were instrumentals and mostly high profile, pop-psych covers. They released two singles and a full length album between late 1966 and early 1967. The song 'You Blow My Mind' was one of their few originals (co-written by McCracken) and appears on the flip side of their second 45 and on their LP titled Flipout. McCracken would later go on to work with several famous artists as a session guitarist, including Gary Wright, Paul Simon, John Lennon, Paul McCartney and Steely Dan.

Artist information sources include: The book, 'Fuzz, Acid, and Flowers Revisited' by Vernon Joynson.