From: San Gabriel, CA, USA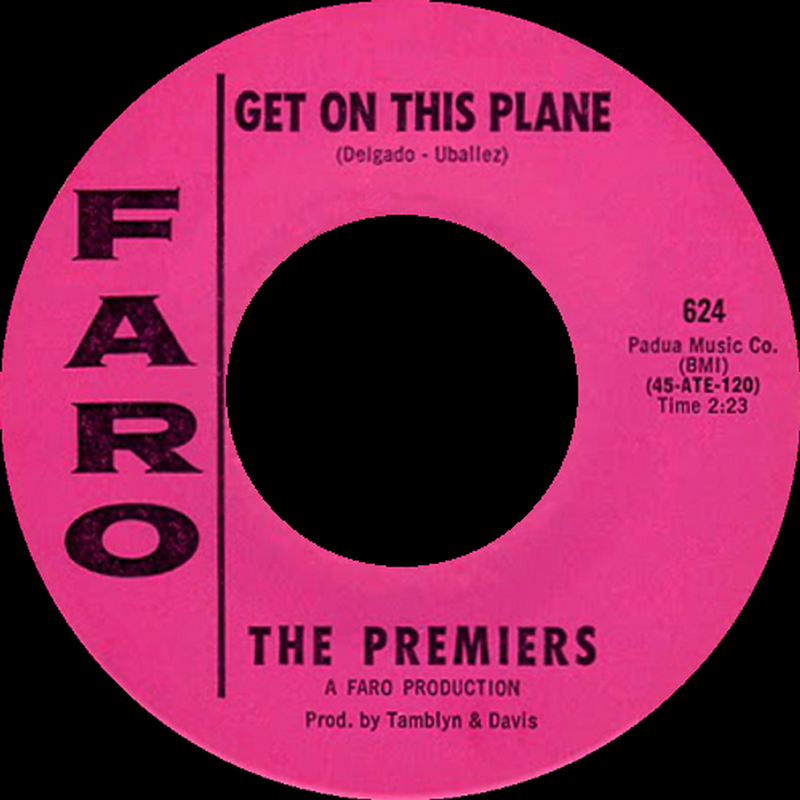 This East L.A. area garage band was formed in 1962 by brothers John (drums) and Lawrence Perez (guitar). Other members included George Delgado (guitar), Frank Zuniga (bass), Philip Ruiz (saxophone) and Joe Urzua (saxophone). The group honed their skills and developed a following by playing to neighborhood crowds in the Perez brothers' backyard.

In the summer of 1964, they scored a Top 20 hit with 'Farmer John', which peaked at #19 on the Billboard Hot 100. Featured here on TWOS however is the hard driving 'Get On This Plane', released in late 1966 on the A-side of their sixth 45, which is an excellent slice of biting guitar laden garage-psych co-written by Delgado. 'Ring Around My Rosie' is also quite good, but considerably more laid back, and can be found on the A-side of their seventh 45 issued during the summer of 1967.

If you have any further information on this group, please e-mail to paulmaze@techwebsound.com.

Artist information sources include: The book, 'Fuzz, Acid, and Flowers Revisited' by Vernon Joynson.