From: Kansas City, MO, USA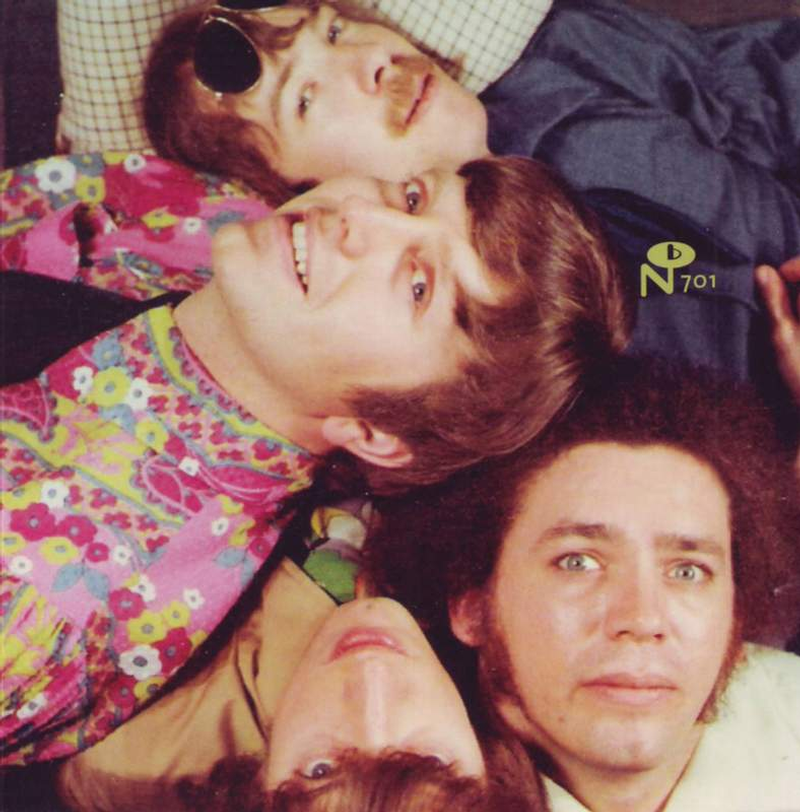 Pretty was a sole single alias for the long-standing Kansas City based group the Fab Four. The band evolved out of the Midknighters, formed way back in 1959 by Bob Theen (guitar, vocals) and Alex Love (drums, vocals). Other original members included Dick Wilson (bass) and Bill Bryant (keayboards). In 1961, they changed their name to the Fabulous Four Jacks and then quickly shortened it to the Fabulous Four. In 1963, Wilson was drafted into the military and was replaced by Jeff Mann (bass, vocals). Bryant also left at this time and was replaced by Mike Meyers (keyboards, vocals). It was this stable lineup that would wind up playing together for the next 15 years.

The group issued their first 45 ('Now You Cry' b/w 'Got To Get Her Back') on the Brass label in 1966, which was then picked up for national distribution by Decca and re-released on the Coral label, but it unfortunately failed to hit the charts. A follow up single ('Happy') was then released later that year, but it too didn't sell that well. After this record, the band shortened their name to the Fab Four and released a third single under that moniker ('I'm Always Doing Something Wrong' b/w 'Youngblood').

In 1967, the group got a huge break when they landed an opportunity to travel to New York City and record a single ('I'm The Only One' b/w 'Break Away') under the pseudonym the Next Exit, which was produced by the Tokens. The record ended up getting some airplay in the Kansas City area, but didn't make a big splash. A final single ('River Days' b/w 'I Got A Feeling In My Body') as the Fab Four was issued in 1969, but by then the group had already started calling themselves Kansas City. Later that year, they issued the mind blowing Pretty 45 ('Mustache In Your Face' b/w 'The Electric Hand') on the obscure Squeakie label, which was recorded in Independence, MO at Cavern Recording Studios and was really their only psychedelic record.

By 1970, the group had officially changed their name to Kansas City and issued a single ('Linda Was A Lady') under that moniker. The band continued playing together professionally until around 1974 when they finally decided to hang it up due to the frustration of never making it to the big time. In 1997, the group reunited as the Fab Four and played together until 2007. In the spring of 2008, they were inducted into the Kansas City Music Hall of Fame.