From: Los Angeles, CA, USA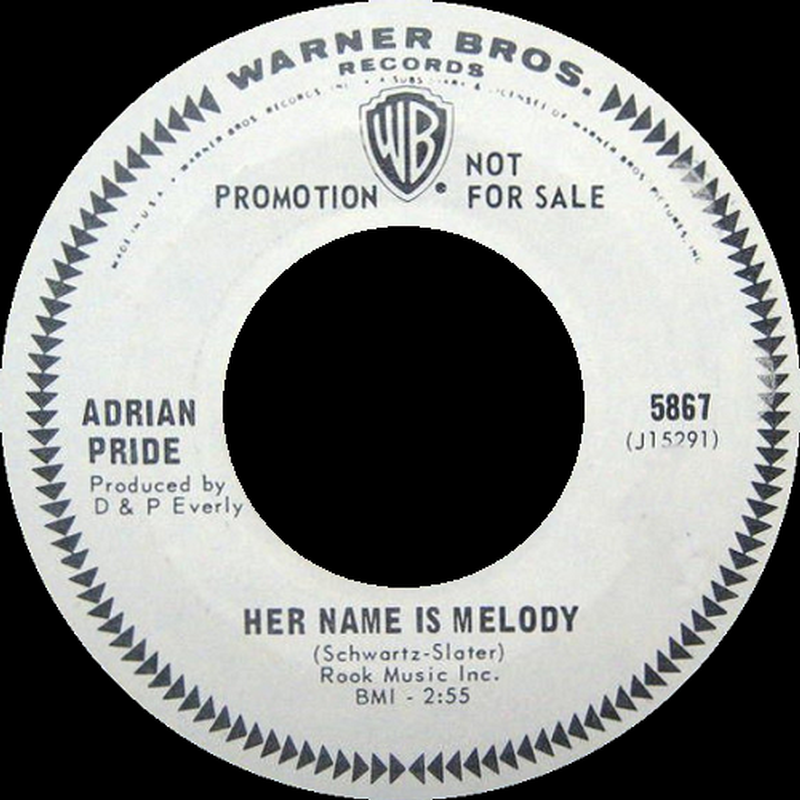 Adrian Pride was actually a psuedonym for singer and songwriter Bernie Schwartz, who released one single ('Her Name Is Melody' b/w 'I Go To Sleep') under this moniker in the fall of 1966. Schwartz, and L.A. native, had been in the music business since the early 60s and also issued singles under the pseudonyms Don Atello and Bernie Ballentine. He had a tight relationship with Don and Phil Everly (the Everly Brothers) who in fact produced the Adrian Pride 45.

Schwartz later went on to become a member of the Comfortable Chair in 1968 and also issued a solo LP titled The Wheel in 1969. Sometime after the album's release however, Schwartz left the music business altogether and became a successful author, writing psychological self-help books.