From: Salisbury, England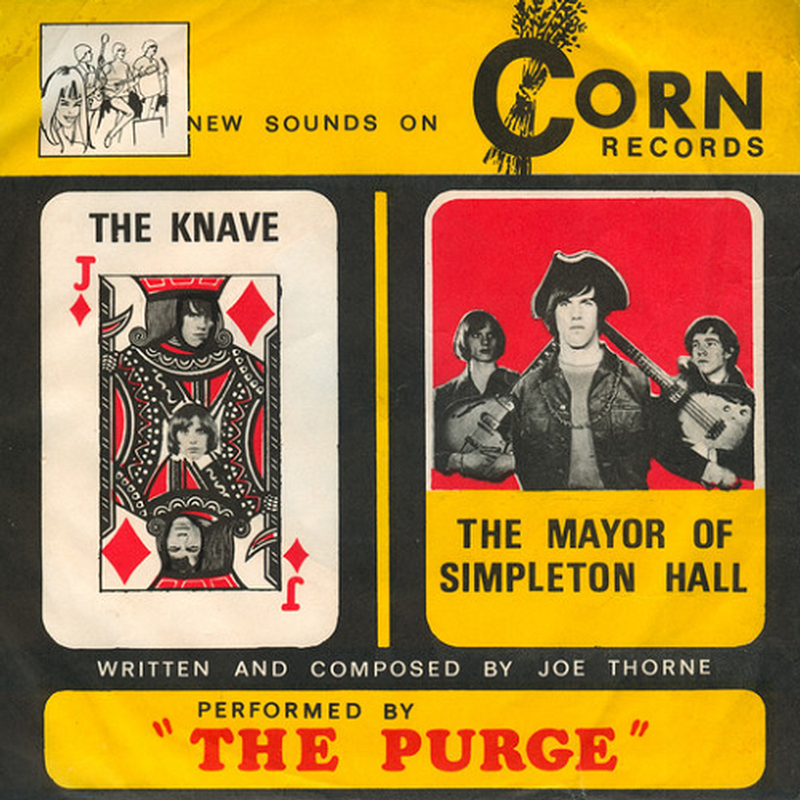 Little is known of this south central English trio that issued one 45 ('The Mayor Of Simpleton Hall' b/w 'The Knave') on the local Corn label in 1969. Members included Joe Thorne (lead guitar, vocals), Peter Coombs (rhythm guitar) and Jimmy Veale (drums, bass). Thorne also wrote both songs on the record.

If you have any further information on this group, please e-mail to paulmaze@techwebsound.com.

Artist information sources include: The book, 'Tapestry of Delights Revisited' by Vernon Joynson.