From: Bay City, MI, USA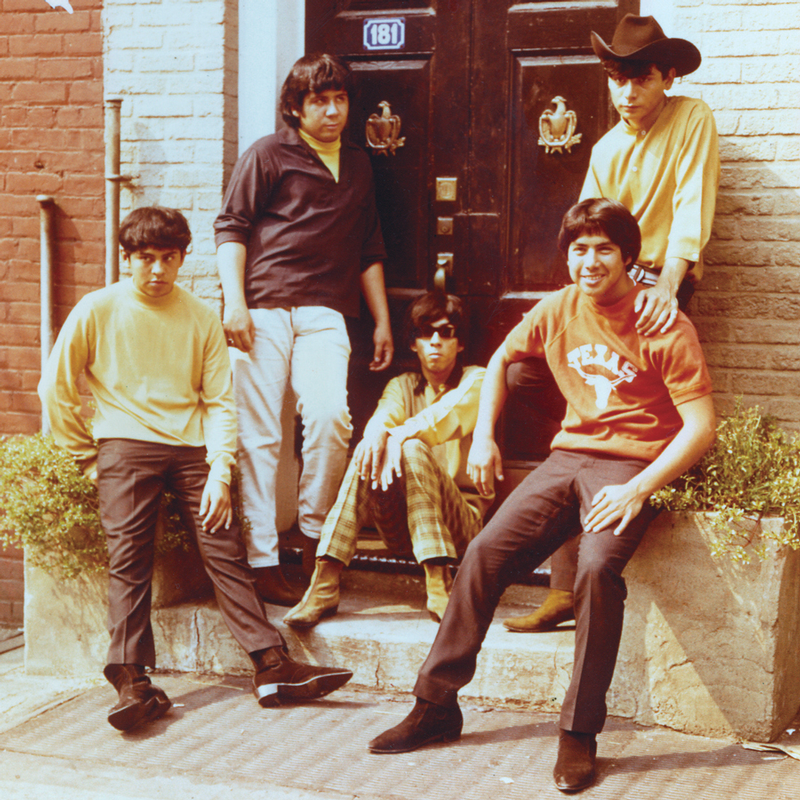 This band formed in 1962, taking their moniker from a Japanese sci-fi movie titled The Mysterians. All original members were children of migrant workers from Texas who relocated to Michigan to pick crops up there and then remained to work in the booming automobile industry. They were initially a trio consisting of Larry Borjas (guitar), Robert Martinez (drums) and Bobby Balderrama (lead guitar), who were first influenced by California surf music. They were soon inspired by the British Invasion and recruited Rudy (aka "?") Martinez (lead vocals) as their energetic frontman. They became a popular live act in the Bay City and Saginaw area, which prompted them to add keyboardist Frank Rodriguez to round out their sound.

In early 1966, the group auditioned for a local record contract and cut a few demos before Borjas and Robert Martinez enlisted in the Army to avoid being drafted and sent to Vietnam. Martinez was quickly replaced by Eddie Serrato (drums) and they also added Fernando Aguilar on bass. Aguilar didn't last long however, and was soon replaced by Frank Lugo (bass). It was this lineup that signed to the Pa-Go-Go label and issued their first single ('96 Tears' b/w 'Midnight Hour') in the spring of that year. Their cover of 'Midnight Hour' was to originally be the 45's A-side, but Martinez pushed for his song '96 Tears' that he had written back in 1962 to lead the record for radio play. This proved to be the right move as '96 Tears' became a regional hit first and was then reissued on the Cameo label in the summer, which turned it into a Billboard #1 smash and got it distributed and played all over the world. In the fall of 1966, the band played on the popular TV shows American Bandstand and Where The Action Is to promote their huge hit.

In late 1966, the group issued a follow up single ('I Need Somebody'), which also sold well reaching the #22 spot. An LP titled 96 Tears was also released to capitalize on the success of their first 45. In the spring of 1967, a third single ('Can't Get Enough Of You Baby') was issued and peaked at #56 in the U.S. The group was riding high so as a promotional stunt, Cameo released their fourth 45 ('Beachcomber' b/w 'Set Aside') under the pseudonym the Semi-Colons?, but it didn't sell that well. As the year progressed, the band began to lose popularity due to their follow-up singles and a second LP (Action) not charting, so Cameo finally dropped them in the fall of 1967. They re-signed to Capitol in the spring of 1968 and issued one single ('Make You Mine' b/w 'I Love You Baby') on that label, but it too sold poorly.

A few more singles, one on the Tangerine label and the other on Super K were issued in 1969, but they too didn't fare well prompting the band to split up. It's interesting to note that at the tail end of their initial run, Mel Schacher (bass) played with the group for a stint before he moved on to join Grand Funk Railroad. The group would reform with a different lineup in the 70s and issue a few more records, but to little response. In the summer of 2014, Bay City proclaimed '96 Tears' as the city's official rock and roll song, and the group continues to perform to this day.

Artist information sources include: The book, 'Fuzz, Acid, and Flowers Revisited' by Vernon Joynson.