From: High Wycombe, England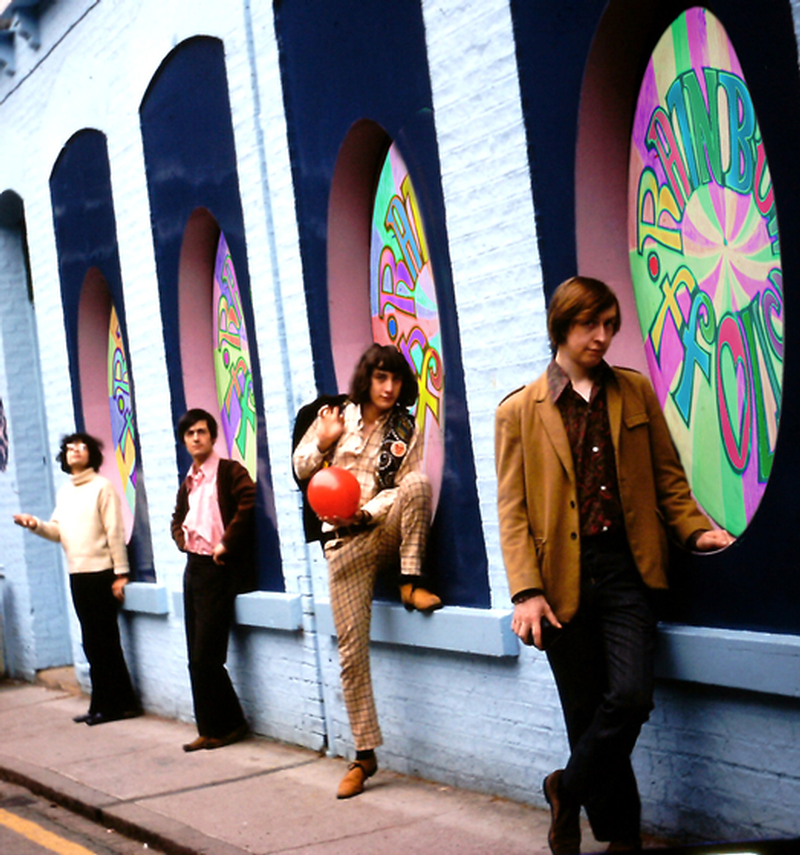 This U.K. band can be traced back to the early 60s when brothers Johnathan (guitar, vocals) and Richard Dunsterville (guitar, vocals) formed a group called the Force Four, specializing in Everly Brothers harmony style music. Jon was at college when he met Stewart Osborn (drums, vocals), who in turn knew Roger Newell (bass, vocals). Out of this, the pop-psych outfit Rainbow Ffolly was formed in early 1967. The band had a tight cohesive sound with all members taking on vocal harmonies and Jon Dunsterville writing their material.

By the spring of 1967, the band acquired a manager, John Sparrowhawk, who booked them time at Jackson Recording Studio in an effort to lay down some demos in hopes to sign a recording contract. Jackson Recording Studio producers were so amazed with the demos that they took them to EMI who were equally impressed and quickly purchased the rights to the tape. When Rainbow Ffolly heard about this, they weren't exactly happy to find out that the demos they had hastily recorded were now slated to be released on a Parlophone album, but went along with it not wanting to cross the biggest record company in England. The result was the LP Sallies Fforth, which despite being rough around the edges as aforementioned, is surprisingly quite good, sporting some rather unique Beatles like melodies and harmonies. The standout tracks on the record include 'Montgolfier', 'Sighing Game' and 'Sun Sing'. It's too bad that these songs couldn't have been produced and engineered better as it's quite possible they could have become classics. It should also be noted that Jon Dunsterville and his wife came up with the ornate album cover as well.

The group played concerts around the U.K. in support of the record and even did a tour of Germany. They also performed at the Playboy Club in London, which was then a new recreational institution and attracted a lot of attention. The album became a Record of the Week on the BBC's Saturday Club, but still didn't end up selling that well. In an ideal world, there could have been a second LP, one that the group would have finished the way it wanted, but for the fact that they weren't earning enough money from live performances to survive on. Based on this, the quartet all then decided to get regular jobs and give up on music by the end of 1968.

Artist information sources include: The book, 'Tapestry of Delights Revisited' by Vernon Joynson.