From: Sheffield, England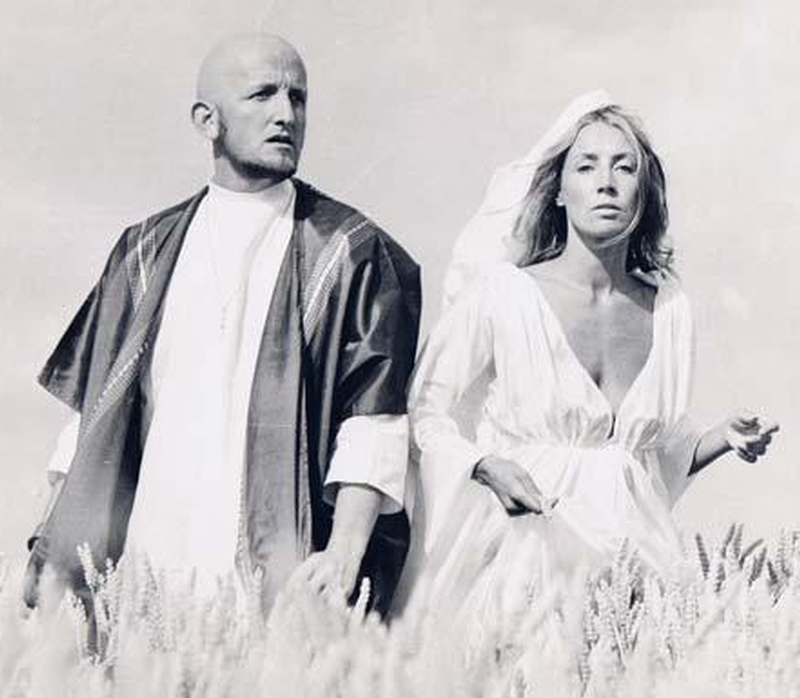 This interesting duo consisted of Barrington "Ramases" Frost (vocals, sitar) and his wife Dorothy Laflin, who he renamed Selket after the guardian of the sacred tomb in ancient Egyptian mythology. Frost was a central heating installer by day and jazz singer at night who believed he was the reincarnate of an Egyptian god. The two would regularly dress in ancient Egyptian garb and issued their first single ('Crazy One' b/w the hypnotic 'Mind's Eye') on the CBS label in the autumn of 1968.

A second 45 ('Love You' b/w 'Gold Is The Ring') was released in 1970 on the Major Minor label under the slightly altered moniker Ramases & Seleka. In 1971, the couple issued an LP titled Space Hymns under the shortened name Ramases, along with a couple of singles. A final LP (Glass Top Coffin) was released in 1975, but unfortunately none of their music sold well and they faded away into obscurity.

Artist information sources include: The book, 'Tapestry of Delights Revisited' by Vernon Joynson.