From: Hawthorne, CA, USA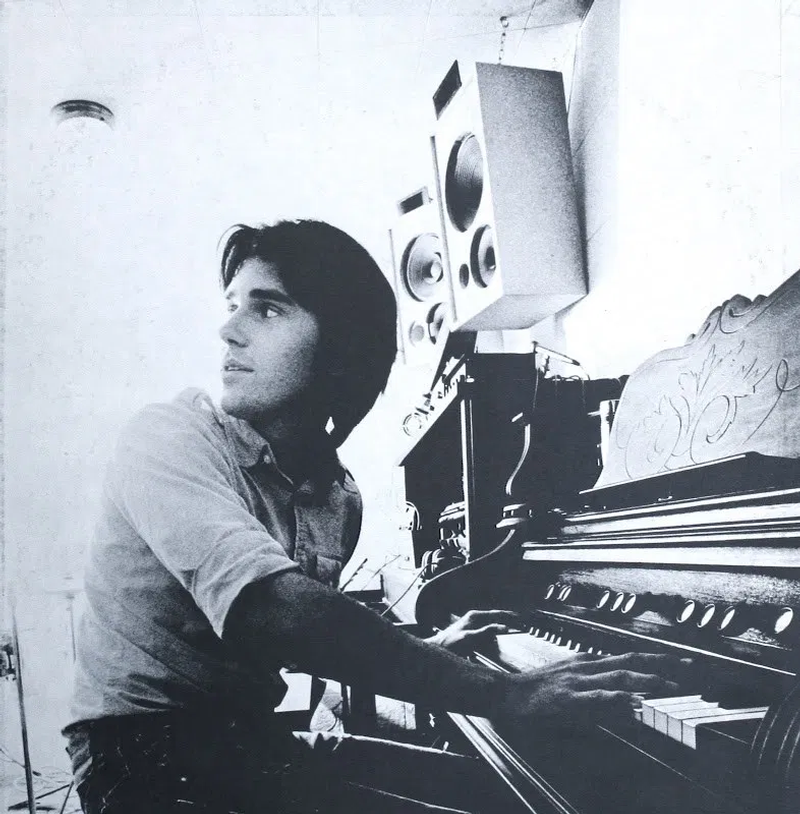 Singer, songwriter, multi-instrumentalist and recording engineer Emitt Lynn Rhodes was born on February 25, 1950 in Decatur, IL, but at the the age of five, relocated with his family to Hawthorne, CA. Coined by many as "the one man Beatles", his solo recordings of the early 1970s show a clear Paul McCartney influence in both vocals and musicianship, to the point where it can sometimes be challenging to tell the difference between the two. Rhodes began his career in the bands the Palace Guard (as the group's drummer) and then the Merry-Go-Round (multi-instrumentalist).

The Merry-Go-Round already had a signed contract with A&M Records when they disbanded in 1969, so Rhodes took advantage of this established business relationship to record several tracks there for a solo project dubbed "The American Dream". It should be noted that this collection of songs features several key L.A. area session musicians, including Hal Blaine (drums) and Don Randi of the Wrecking Crew, but after it was laid down, A&M surprisingly decided to withhold its release at the time. This prompted the frustrated Rhodes to branch out on his own and purchase equipment to construct a recording studio in his parents' garage. Amazingly, he recorded his debut, self-titled LP entirely in this make-shift home studio, supplying all vocals and instrumentation himself. With the resulting output, he was able to score a record deal with ABC's Dunhill label, which then issued the album in the fall of 1970. The record turned out to be a critical success with Billboard magazine identifying Rhodes as "one of the finest artists on the music scene today" and later calling the record one of the "best albums of the decade". The LP also did well commercially, reaching #29 on the U.S. Billboard Top LPs chart, along with the included single 'Fresh As A Daisy' peaking at #54 on the Hot 100.

In 1971, Rhodes cut a follow up LP titled Mirror, but shortly after its release on Dunhill, A&M elected to finally issue their archived recordings of The American Dream, which confused his fans somewhat. Both albums did manage to make the Billboard Top LPs list however, with Mirror reaching #182 and "Dream" hitting #194. In 1973, Rhodes issued a third LP (Farewell To Paradise), which he also played and sang everything on, but this one unfortunately sold rather poorly. He continued to write and record songs in his home studio though, but they still remain unreleased except for one "mystery bonus track" on the Merry-Go-Round compilation titled 'Listen, Listen'. He then worked as a recording engineer and record producer for Elektra and ran his own studio for recording other acts.

In 2014, Rhodes began work on another LP titled Rainbow Ends, which was finally released in early 2016 to very positive reviews, including an article in The Washington Post that exclaimed "in a better world it would have topped the charts in 1978 or so". On July 19, 2020, Emitt Rhodes past away in his sleep and will be sorely missed as a pioneering musician who truly did things successfully his own way.