From: United States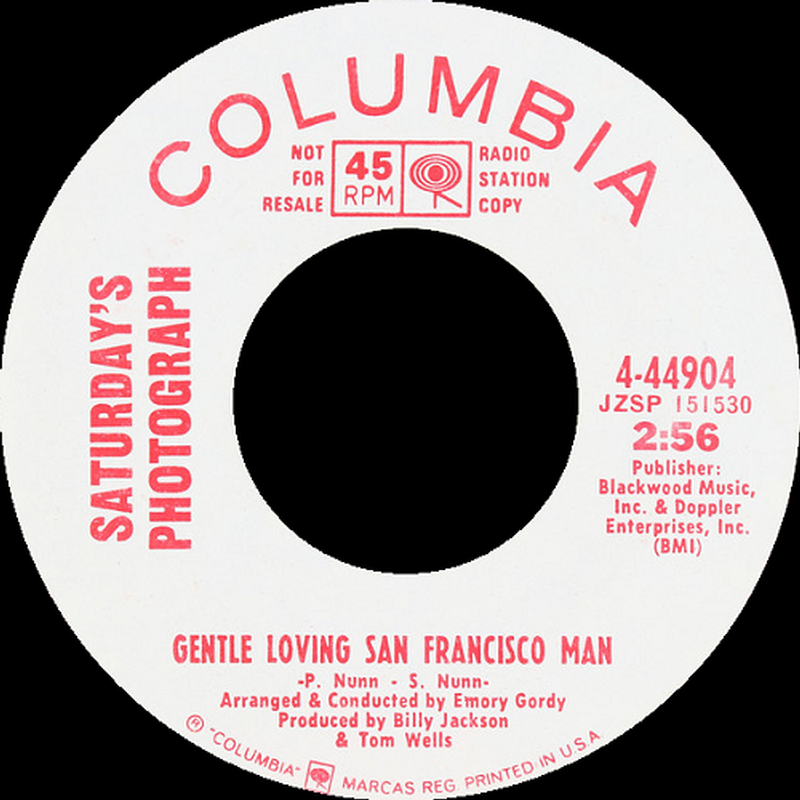 Very little is known about this obscure band that issued a few 45s on the Columbia label in 1969. Their fist single ('Gentle Loving San Francisco Man') is an excellent slice of flower power hippie light-psych, including some outstanding female lead vocals and backing strings.

It appears that all of their original songs were written by P. Nunn and S. Nunn (presumably siblings), produced by Billy Jackson and Tom Wells, and arranged and conducted by Emory Gordy. Gordy, a native of Atlanta, GA, is best known for his work on bass with a number of famous artists including Mac Davis, Dan Fogelberg, Neil Diamond, Johnny Cash and Elvis Presley.

If you have any further information on this group, please e-mail to paulmaze@techwebsound.com.