From: Memphis, TN, USA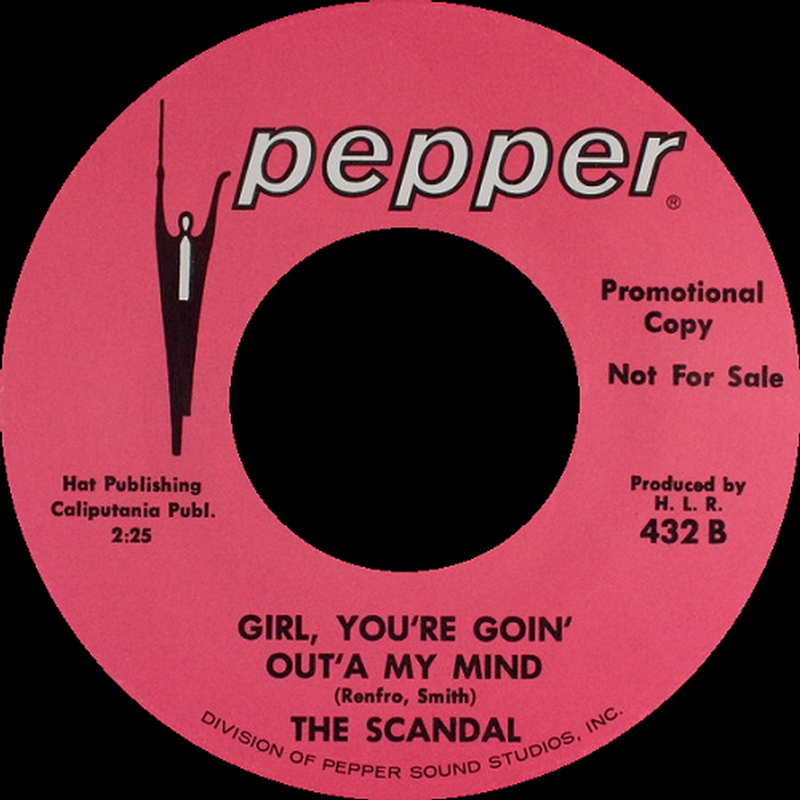 This Memphis ensemble came to be when Len "Crow" Renfro (guitar, vocals) and Bruce Smith (guitar, vocals), who were members of another local area band called the Sands, got together with their girlfriends Kathy Thornton (vocals) and Carol Ferrante (vocals), and started experimenting with male/female vocal arrangements. After becoming more accomplished, they started performing around town where they caught the ear of Gentrys guitarist and lead vocalist Larry Raspberry, who felt they were worthy of a record.

Raspberry, having some pull in the business, was able to secure the Scandal a record deal with the Pepper label and produce their sole 45 ('There's Reasons Why' b/w 'Girl, You're Goin' Out'a My Mind'). Both songs were originals written by Renfro and Smith, with the outstanding B-side being featured here on TWOS. The group eventually broke up when Renfro joined the Navy in the spring of 1968. He later ended up marrying Thorton, while Farrante got hitched to Raspberry!

Artist information sources include: The book, 'Fuzz, Acid, and Flowers Revisited' by Vernon Joynson.