From: Los Angeles, CA, USA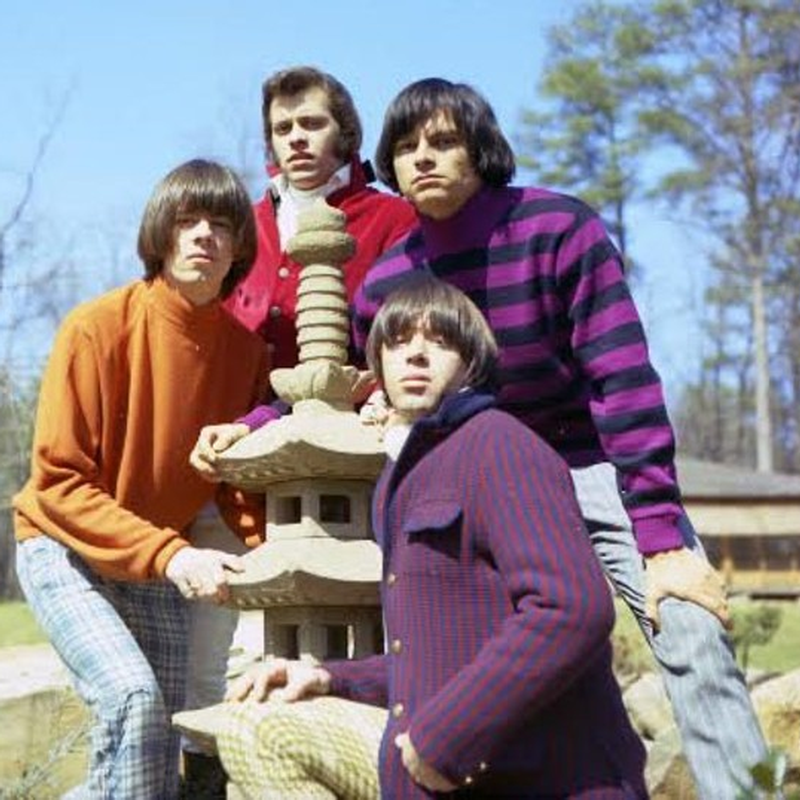 The Seeds were pioneers of the L.A. garage, punk-psych sound scene. Before the band's formation, frontman Sky Saxon (lead vocals, bass guitar, piano, organ, sitar, tambourine) had already garnered a professional musical career that predated The Beatles, when he recorded a string of 45s under his birth name, Richie Marsh. The Seeds were formed in 1965 when Saxon joined as a response to an advertisement looking for a lead singer. The other original members included Daryl Hooper (keyboards, guitar), Rick Andridge (drums), Jan Savage (guitar, vocals) and Jeremy Levine (guitar). The group secured regular gigs at the L.A. club Bido Lito's and rapidly gained a strong local reputation for high energy live performances. Hooper was a major factor in the Seeds' sound, as the band was one of the first to utilize keyboard bass, similar to what Ray Manzarek would perfect over a year later in the Doors.

As the Seeds began hitting the recording studio in mid 1965, Levine left the fold and wasn't replaced. They signed to the GNP Crescendo label and issued their first 45 ('Can't Seem To Make You Mine' b/w 'Daisy Mae') in August of that year, which became a regional hit. Their second single ('You're Pushing Too Hard') was issued in late '65 and also sold very well locally. It wasn't until the summer of 1966 however that it broke nationally (peaking at #36) after their first, self-titled LP was released and the track was given significantly more airplay, and then re-released a second time on 45 to high demand (this time as 'Pushin' Too Hard'). To ride on its popularity, the group appeared on TV band shows including Shebang, and also eventually performed the song on the campy sitcom The Mothers-In-Law as the fictitious band the Warts. Late 1966 saw the release of their second LP (A Web Of Sound) along with a supporting single ('Mr. Farmer'), which was of a similar punk style as their previous material.

The summer of 1967 saw the group take the proverbial nose dive into psychedelia with their next LP titled Future. The album was self-produced and includes more complex and experimental instrumentation and orchestration, but Saxon's unique vocal style and Hooper's keyboards still give it that unmistakable Seeds sound. In late 1967, the band issued another album (A Full Spoon Of Seedy Blues) under the pseudonym the Sky Saxon Blues Band, which focused on a pure blues sound with liner notes by Muddy Waters.

In the spring of 1968, the band made an appearance in the classic phychsploitation film Psych-Out, starring Jack Nicholson and Bruce Dern. They then issued a fifth and final LP titled Raw & Alive: The Seeds In Concert At Merlin's Music Box with an accompanying single ('Satisfy You'), but neither were commercially successful. Savage and Andridge then bagged out and were replaced by Bob Norsoph (guitar) and Don Boomer (drums). Saxon continued to issue singles using the Seeds moniker into the early 1970s, most notably the late '70 MGM single 'Love In A Summer Basket', which sometimes gets a bad rap, but in TWOS' opinion is quite good. Over the years, Saxon brought the Seeds back in various incarnations until his death in 2009.

Artist information sources include: The book, 'Fuzz, Acid, and Flowers Revisited' by Vernon Joynson.