From: Newburyport, MA, USA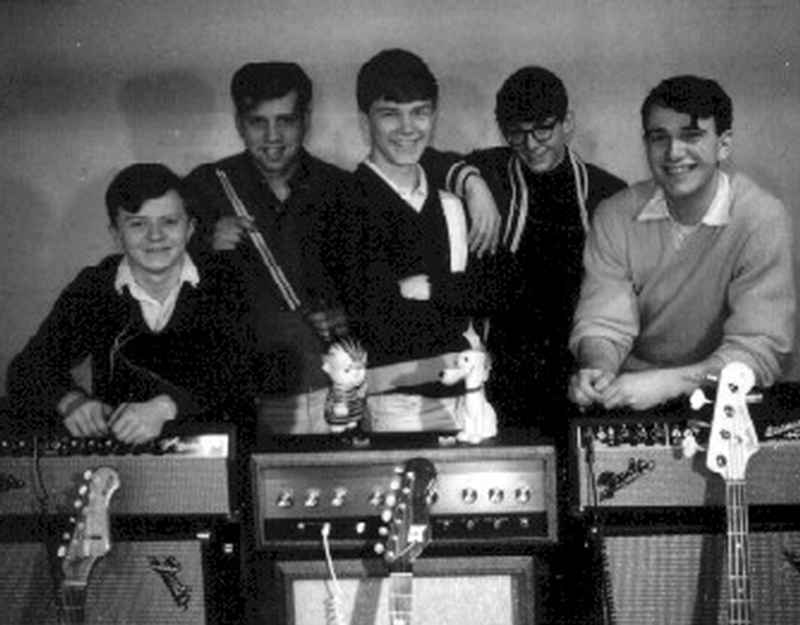 This northeastern Massachusetts garage band formed in the fall of 1964 and was initially called the Shadows. They came up with the moniker on their own, not having any knowledge of the popular U.K. band of the same name. Original members included John "Shorty" Hill (lead guitar, vocals), Rick Eck (bass, vocals), John Lowell (rhythm guitar, vocals) and Lowell's cousin Paul Webber (drums).

They started out playing high schools and churches around the area and in the spring of 1965, Webber wasn't working out so he was replaced by Teddy Stanwood (drums). 1966 saw the band add a fifth member in Brian Chase (keyboards), who came from another local, rival ensemble called the General Cause that had just broken up. The band became very popular around the area and always placed high in various "Battle of the Bands" competitions that they entered. In early 1967, the General Cause regrouped, which prompted Chase to leave the Shadows and go back to them. Not soon after, Stanwood announced he would be leaving after high school graduation in June, which prompted the group to replace him with Bill Roberts (drums).

By early 1968, the band had become aware of their British counterparts with the same name, so rather than risk a future lawsuit, they decided to change their moniker to the Shadows Of Time. A few months later, Chase rejoined the group after the General Cause had split up again. In the summer of '68, Roberts recruited his friend Oodie Smith (lead vocals) who had an excellent voice for crooning and steered the band toward more ballads and a softer sound.

In the summer of 1969, the group decided to make a record so they bought some studio time at Eastern Sound in Maynard, MA. They were assigned veteran producer Ray Fournier who gave tremendous guidance in recording the Chase penned and sung 'Search Your Soul', along with a cover of the Temptations' 'My Girl' sung by Smith. A 45 was issued on the obscure Sol label and the A-side did receive some local airplay and distribution, but unfortunately it didn't catch on. The fall of that year saw the band start to unravel when everyone went back to college. They somehow managed to keep things chugging along however with Lowell replacing Eck (who was going to college in Florida) on bass and friend Roger Plouff (keyboards) joining the fold. Soon after though, Roberts and Smith quit and Plouff moved to drums. This lineup then changed their name to Lord Timothy and played on and off for a while before slowly going their separate ways.