From: New York, NY, USA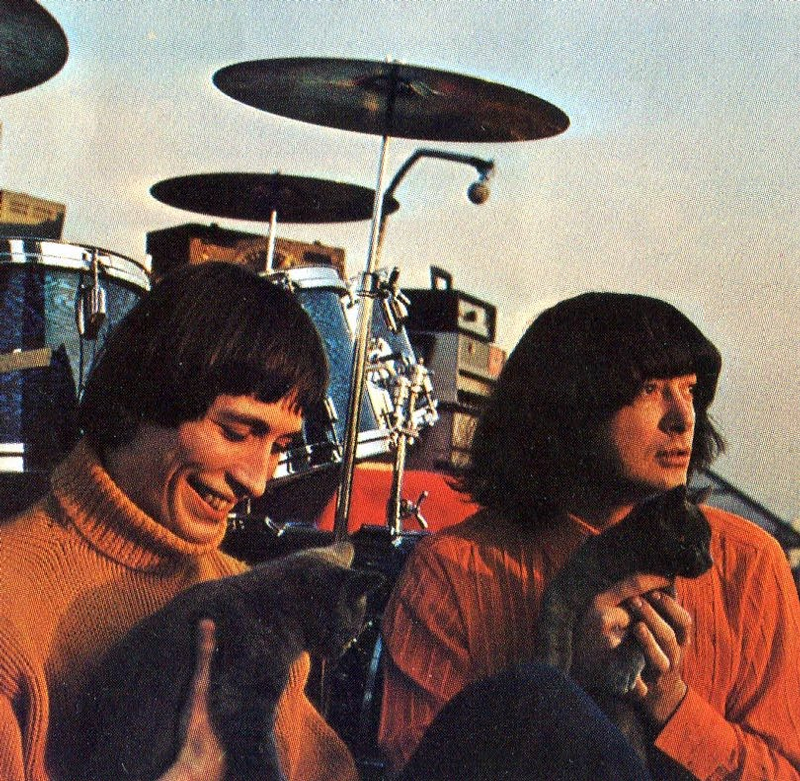 Forming in 1967, Silver Apples was one of the very first ensembles to utilize heavy analogue electronic oscillators, which generated a truly unique sound that was way ahead of its time. Their pulsating beats and modulations sound more like something you'd run into being played at a circa 2000s L.A. rave party versus in a 1960s New York City, East Village coffee house, where they primarily gigged.

The group evolved out of a more traditional Big Apple rock band call the Overland Stage Electric Band. Their front man was Simeon Oliver Coxe III aka "Simeon" (electronic oscillators, vocals), who began to integrate a 1940s vintage audio oscillator into their shows, which irritated the other band members to the point that they all split except for Danny Taylor (drums, percussion, vocals). Reduced to a duo, they renamed themselves Silver Apples after the William Butler Yeats poem 'The Song of the Wandering Aengus'. The electronic gauntlet eventually expanded to include, "12 audio oscillators piled on top of each other, an assortment of sound filters, telegraph keys, radio parts, lab gear and a variety of second hand electronic junk, along with 86 manual controls to operate lead, rhythm and bass pulses with hands, feet and elbows." Simeon devised a system of telegraph keys and pedals to control tonality and chord changes, and reportedly never learned to play traditional piano-styled keyboards or synthesizers. Simeon's contribution was compounded by Taylor's hypnotic, polyrhythmic drumming style.

In 1968, they signed to the Kapp label and issued a debut, self-titled LP, along with the single 'Oscillations' that summer. Not only by this time were they playing extensively in the area clubs, but also performed a show in Central Park in front of 30,000 fans. A second album (Contact) was then issued in late '68 and features a similar style of music, but this time including a banjo in some of the tracks. A third LP was recorded in 1970, but didn't get released due to the folding of their record company. Shortly after, the duo called it quits, but eventually reunited in 1996 at a time when their music fit more into the "mainstream" underground scene. Taylor tragically passed away of a heart attack in 2005, but Simeon has forged on, recreating his drums by electronic means.

Artist information sources include: The book, 'Fuzz, Acid, and Flowers Revisited' by Vernon Joynson.