From: Calgary, AB, Canada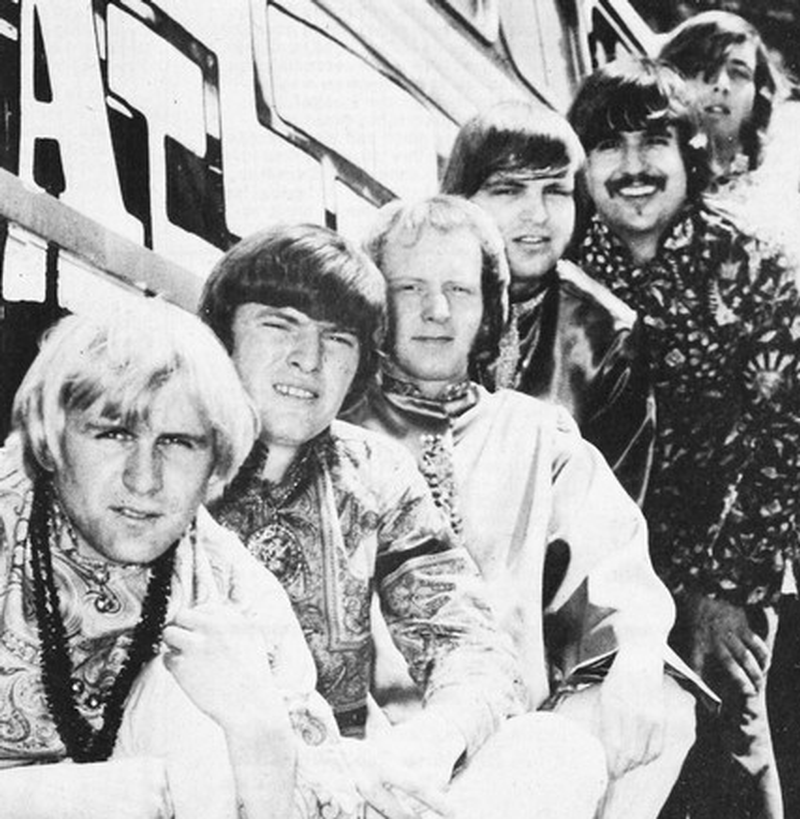 The Alberta based 49th Parallel evolved out of a group called the Shades Of Blond in early 1967. Original members were Dennis Abbott (vocals), Dan Lowe (guitar), Bob Carlson (guitar), Mick Woodhouse (bass), Terry Bare (drums) and Dave Petch (organ). They were quickly signed to Gaiety Records, which had operations in both Hollywood, CA and Thunder Bay, ON. They released their debut 45 (the outstanding 'Laborer' b/w 'You Do Things') in mid '67 and then a follow up record (the punky 'Citizen Freak' b/w 'She Says') in early 1968, with both doing respectably well in Canada.

Their next single ('Blue Bonnie Blue') was issued in the spring of 1968, and although it didn't sell well, it should be noted that it was penned by Delaney Bramlett of future Delaney & Bonnie fame. At around this time, Woodhouse and Petch left and were replaced by Dave Downey (bass) and Jack Velker (organ). The group then began to tour heavily throughout Canada and the U.S. Plain States, with occasional recording trips to Hollywood sandwiched in. A few other personnel changes occurred at this time with Velker and Downey leaving to be replaced by Dennis Mundy (organ) and Alf Cook (bass). It was this lineup that issued their next single ('Twilight Woman') in the spring of 1969. This record hit big in Canada, peaking at #16 on the Toronto based CHUM Chart. Another single ('Now That I'm A Man') was then issued in the fall of 1969 and sold almost equally as well, hitting #22 on the CHUM Chart. This success brought about the opportunity to record an album, which was quickly assembled using past singles and previously recorded outtakes.

The group's self-titled, debut LP was issued towards the end of 1969 and includes the excellent 'Lazerander Filcny' and 'Close The Barn Door'. Soon after its release, the band began to splinter when Abbott left and was replaced by Dorn Beattie (vocals). This lineup did begin work on a 2nd album, but it was never finished. They eventually changed their name to Painter and released one album before mutating into the hard rock act Hammersmith.