From: Tuscon, AZ, USA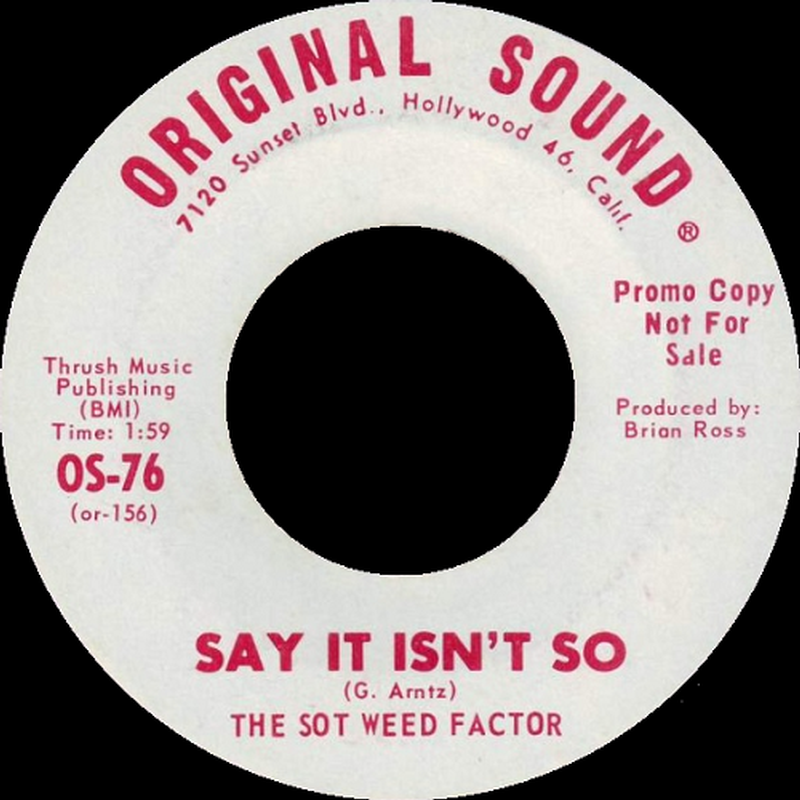 Very little is known of this Arizona group that issued one 45 ('Bald Headed Woman' b/w 'Say It Isn't So') on the Original Sound label in the fall of 1967. Members included George Arntz (12-string guitar), Bill Wheaton (bass), Jim Walers (vocals), Christian Larsen (harmonica), Terry Carter (drums), Jeff Addison (guitar) and Adolfo de la Parra (drums). It is assumed that they got their name from the 1960 John Barth novel The Sot-Weed Factor.

If you have any further information on this group, please e-mail to paulmaze@techwebsound.com.

Artist information sources include: The book, 'Fuzz, Acid, and Flowers Revisited' by Vernon Joynson.