From: North Little Rock, AR, USA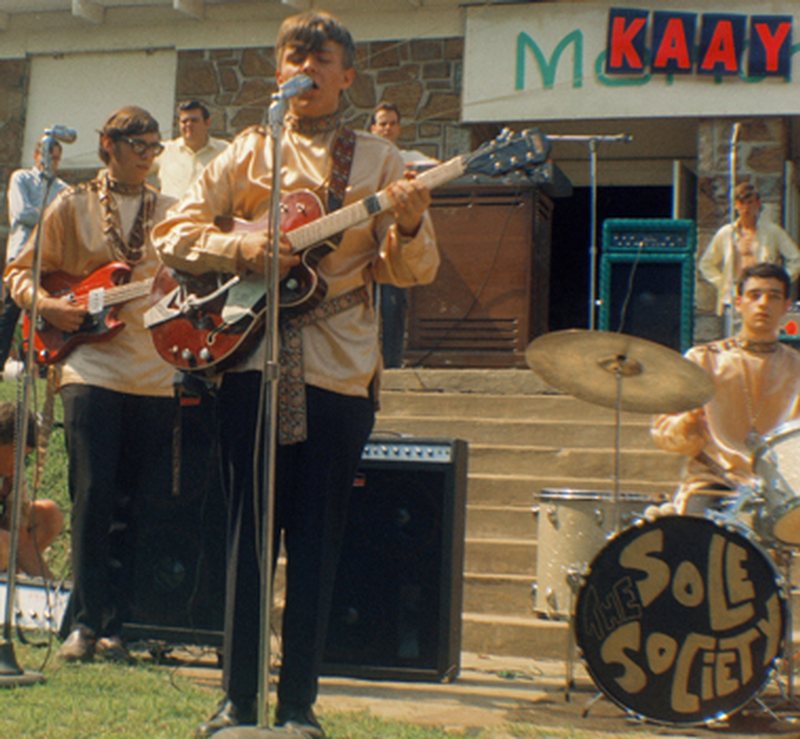 Very little is known about this Arkansas outfit that issued one outstanding single ('Psychedelic Cycle' b/w 'Leave Them Alone') in 1968. The phenomenal A-side was written by band leader Joe Marchese (keyboards, vocals) as a radio commercial for a local Honda motorcycle dealership. Only 500 copies of the record were pressed to be given out to the group's fans at their gigs, but unfortunately the band's name was misspelled "Soul Society" on the label which caused confusion then and ever since. Another verified member of the ensemble was Joe's brother Chris Marchese (drums, vocals). Yet another sibling Vince Marchese was their manager and a local area DJ.

If you have any further information on this group, please e-mail to paulmaze@techwebsound.com.