From: Los Angeles, CA, USA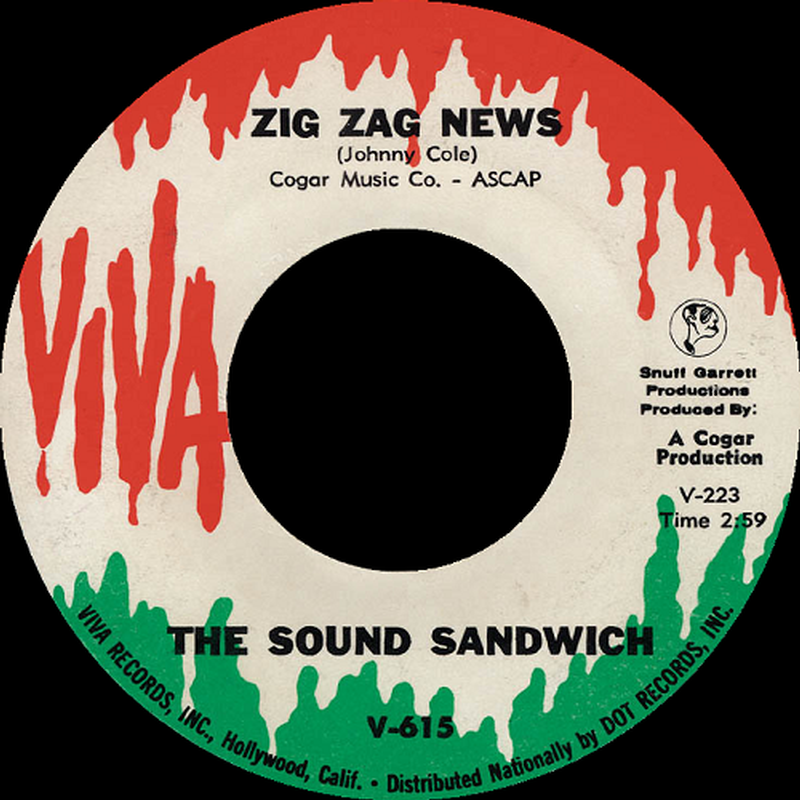 The Sound Sandwich (great name) started out in Burbank, CA in 1964 as a surf band known as the Chosen Few. Members included Rusty Lee Gebhardt (lead vocals), Ron Smedley (guitar, vocals), Sam Ferraro (bass, vocals), Les Hugie (drums) and Val Tonione (keyboards). They issued two 45s in 1967 with the first including the gritty 'Zig Zag News' tucked away on the flip side and the second featuring the airy but solid 'Tow Away' on the A-side.

If you have any further information on this group, please e-mail to paulmaze@techwebsound.com.

Artist information sources include: The book, 'Fuzz, Acid, and Flowers Revisited' by Vernon Joynson.