From: Portland, OR, USA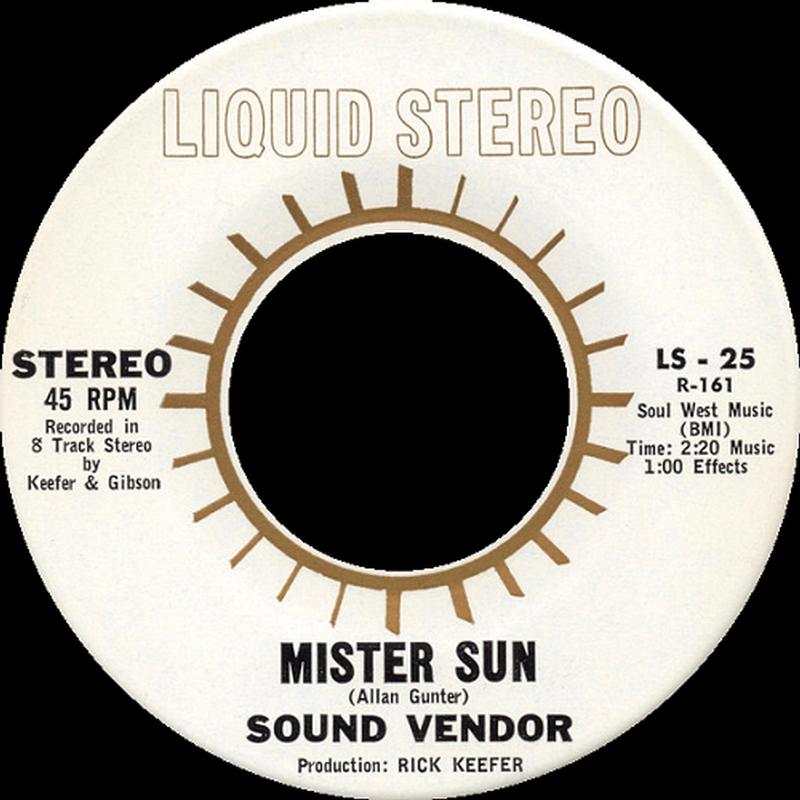 Very little is known of this Oregon band that evolved out of another outfit called Mr. Lucky And The Gamblers and issued two 45s on different labels in 1967. Members included Jim Dunlap (vocals), Allan Gunter (bass, vocals), Dave Maitland (guitar), Jim Graziano (drums) and Greg Perry (keyboards). The haunting 'Mr. Sun' can be found on the A-side of their first, Liquid Stereo label record.

If you have any further information on this group, please e-mail to paulmaze@techwebsound.com.

Artist information sources include: The book, 'Fuzz, Acid, and Flowers Revisited' by Vernon Joynson.