From: Levelland, TX, USA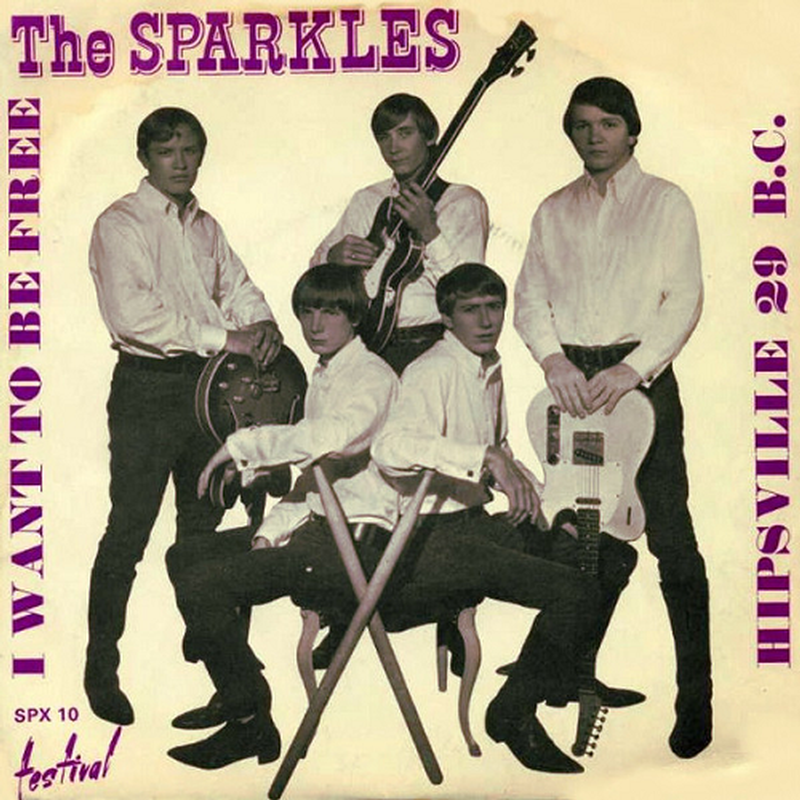 This long lasting ensemble formed in 1957 and originally hailed from the small town of Levelland, TX, just west of Lubbock. Original members included Stanley Smith (guitar), Carl Huckaby (guitar), Bob Donnell (bass), Gary Blakey (drums), Johnny Waller (piano) and brothers Jesse (saxophone) and Guy Balew (vocals). They laid down their first tracks in 1958 with now legendary record producer Norman Petty, but the material never made it to vinyl prompting a splintering of the group.

The band eventually reformed as a foursome with original members Smith and Blakey, and Charlie Hatchett (guitar) and an unknown bassist. The lineup changed yet again when they added Bobby Smith (bass), and Blakey and Hatchett left to form their own band and were replaced by Harold "Lucky" Floyd (drums, vocals) and Donnie Roberts (bass). This incarnation became extremely popular around the west Texas area, playing clubs to large turnouts, but unfortunately couldn't keep it together and eventually broke up.

The band eventually got back together yet again in Austin, TX with Bobby Smith, Floyd, and new members Gary P. Nunn (guitar), Louie Holt (guitar) and Jimmy Marriot (drums), resulting in a rather unique two drummer combination. It was this lineup that issued their first single ('The U.T.' (which stands for "untitled") b/w 'He Can't Love You') in the fall of 1962 on the Caron label, which was recorded in a garage. In late 1965, the Sparkles signed with Nashville record producer Larry Parks to the Hickory label and issued the single 'The Hip' in early 1966, which became a major hit in Austin. Four more 45s followed between 1966 and 1967, with the flip side of the final record including the excellent 'I Want To Be Free' featured here on TWOS, which was co-written by Floyd.

In 1968, Nunn and Holt decided to call it quits, prompting Floyd, Smith and Marriot to relocate to California under the moniker Pearly Gate where they made a handful of appearances on the ill-fated TV drama Judd, for the Defense. They later relocated back to Austin as the Sparkles again with Floyd, Roberts, Marriot and new member Steve Weissberg (guitar). It was this lineup that forged on into 1972 before finally splitting up for good. It should be noted that Weissberg went on to play with John Denver, while Nunn eventually became a successful country solo artist in the 80s.

Artist information sources include: The book, 'Fuzz, Acid, and Flowers Revisited' by Vernon Joynson.