From: Toronto, ON, Canada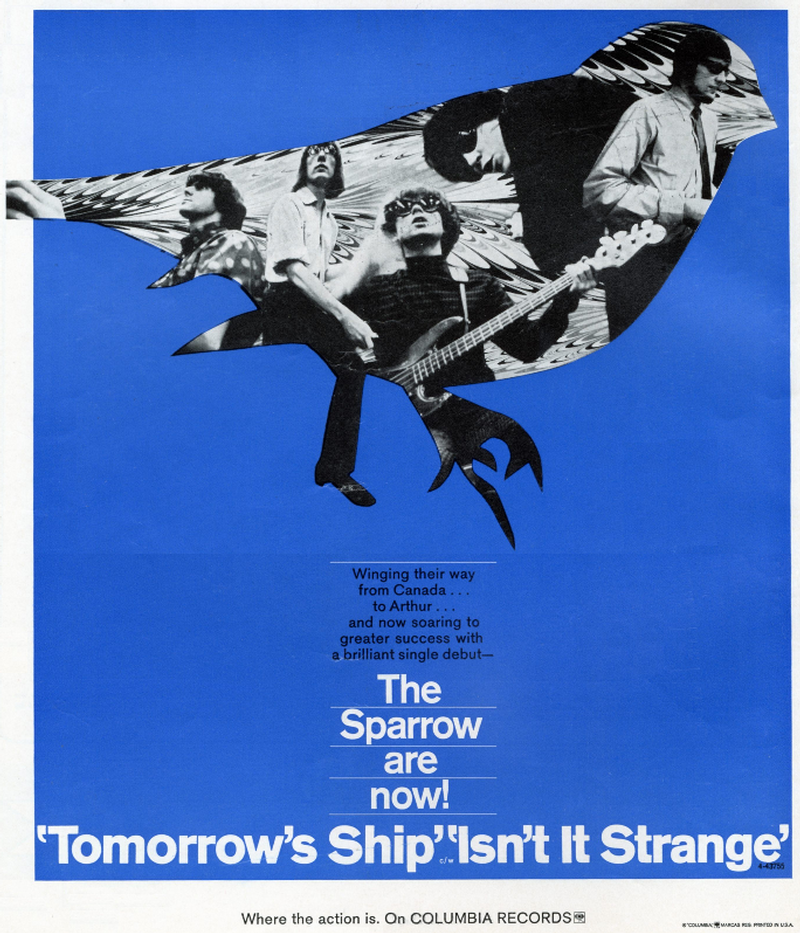 This Ontario band can be traced back to Jack London & The Sparrows, a blues-rock outfit that saw members Nick St. Nicholas (bass) and brothers Jerry (drums) and Dennis Edmonton (guitar, vocals) play together for the first time in 1964. In 1965, the three split from London and brought in John Kay (guitar, vocals) and Goldy McJohn (keyboards) to become the Sparrows, issuing their first 45 ('Hard Times With The Law' b/w 'Meet Me After Four') together on the Capitol label that June. Unfortunately, their debut record didn't sell that well prompting Capitol to drop them.

The start of 1966 saw the group hit the local Toronto club scene hard, getting the attention of electronics executive Stanton J. Freeman who became their manager and flew them out to New York City to play and gain more exposure there. It wasn't that long before record producer David Kaprilik (later to become Sly & The Family Stone's manager) heard their talent through some demos and got them signed to Columbia Records in the spring of 1966. The outfit then shortened their name to the Sparrow and issued a second 45 ('Tomorrow's Ship' b/w the hauntingly spacey 'Isn't It Strange') in the late summer of '66.

In December of 1966, the band issued another 45 ('Green Bottle Lover' b/w 'Down Goes Your Love Life') by which time they had relocated to California, first playing at It's Boss in Hollywood before briefly moving to San Francisco where they played both the Matrix and Avalon Ballroom. By this time, they had shortened their moniker yet again to Sparrow and spent the first half of 1967 commuting back and for between L.A. and the Bay Area, playing a slew of gigs in both locales. In June of 1967, Dennis Edmonton decided to change his name to Mars Bonfire and go solo, prompting the rest of the ensemble to bring in Michael Monarch (guitar) as his replacement. This lineup didn't last that long however when St. Nicholas then left to form T.I.M.E. with previous Hardtimes members Larry Byrom and Bill Richardson. Jerry Edmonton, McJohn, Monarch and Kay of course went on to form Steppenwolf later that year, with St. Nicholas joining back up with them again in 1969.

Artist information sources include: The book, 'Fuzz, Acid, and Flowers Revisited' by Vernon Joynson.