From: Coventry, England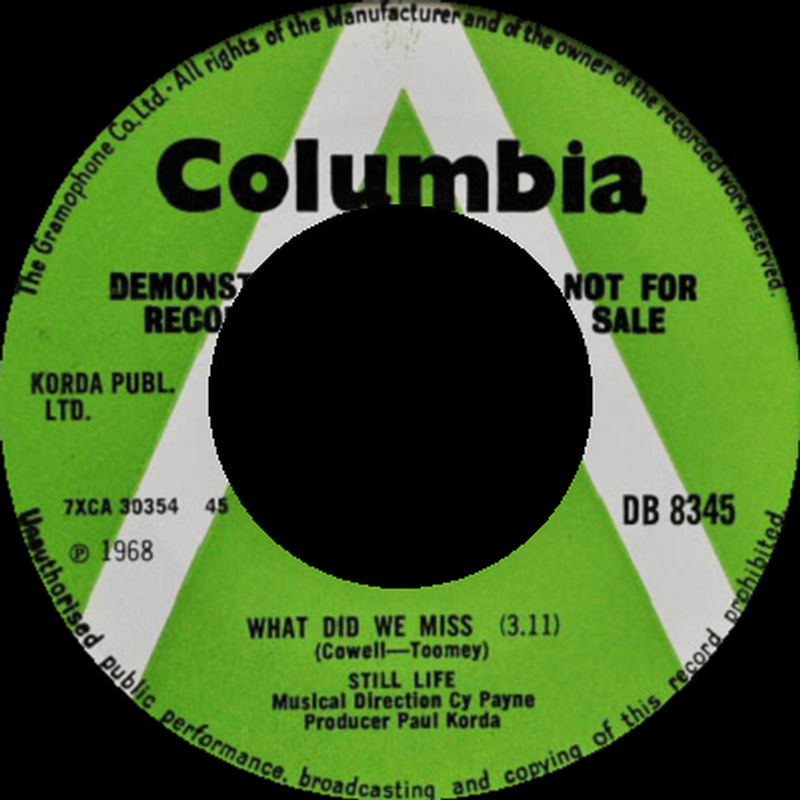 Very little is known of this British ensemble that issued one 45 ('What Did We Miss' b/w 'My Kingdom Cannot Lose') on the Columbia label in early 1968. Known members were Stuart Cowell (guitar) and Jim Toomey (drums) who had both previously been in the band Jon and then came to write the fabulous anti-war A-side of their only record.

If you have any further information on this group, please e-mail to paulmaze@techwebsound.com.

Artist information sources include: The book, 'Tapestry of Delights Revisited' by Vernon Joynson.