From: Boston, MA, USA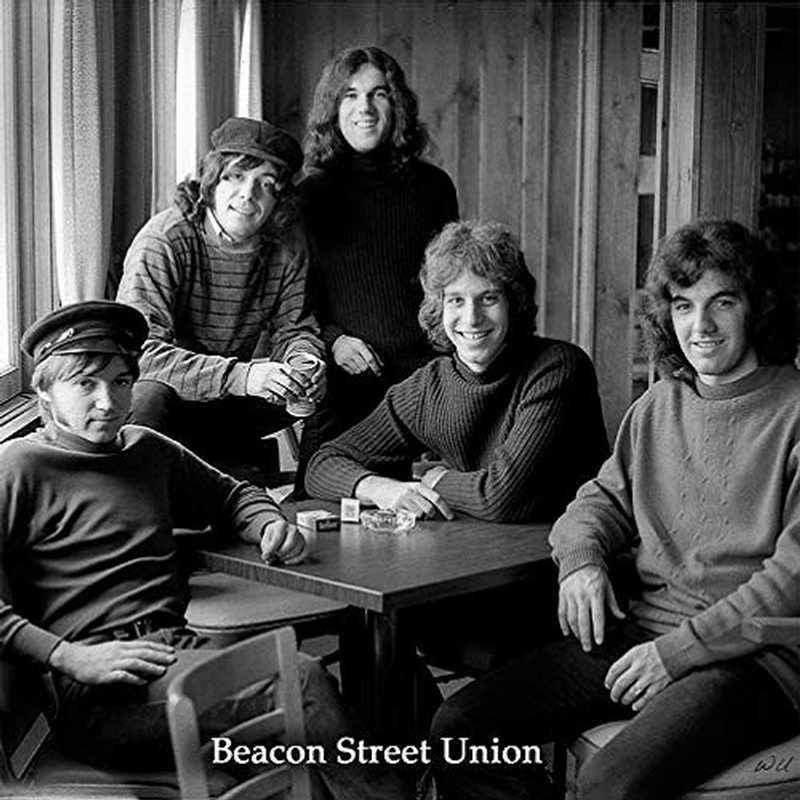 This Boston University band formed in 1966 and was named after Beacon Street, a main drag in Beantown that runs just south of where they attended college. They became a part of the heavily promoted MGM "Bosstown Sound", which was manufactured in late 1967 in an effort to rival the "San Francisco Sound" out west. Members of the group included Paul Tartachny (guitar, vocals), Wayne Ulaky (bass, vocals), Richard Weissberg (drums), Robert Rhodes (keyboards, brass) and John Lincoln Wright (vocals, percussion). Most of their songs were composed by Ulaky and Wright.

They released two LPs and four singles from 1967 through 1969. The first LP (The Eyes Of The Beacon Street Union) issued in early 1968 is very original and includes the stand out tracks 'My Love Is' and 'Sadie Said No', which contain great vocal harmonies and biting guitar work. The record also fared somewhat well commercially, peaking at #75 on the Billboard Top LPs chart. After the group had relocated to New York City, a second album (The Clown Died In Marvin Gardens) was released in the fall of 1968, which didn't sell as well as their debut effort, prompting MGM to drop them. It wasn't soon after that Tartachny left the fold, with the remaining four members changing their moniker to Eagle and issuing another LP on the Janus label in the spring of 1970 before deciding to call it quits later that year. As a side note, Eagle did find a quick moment of fame by opening up for Janis Joplin during her last ever concert appearance at Harvard Stadium in the summer of '70.

Artist information sources include: The book, 'Fuzz, Acid and Flowers Revisited' by Vernon Joynson and an article by William Ruhlmann at All Music Guide.