From: London, England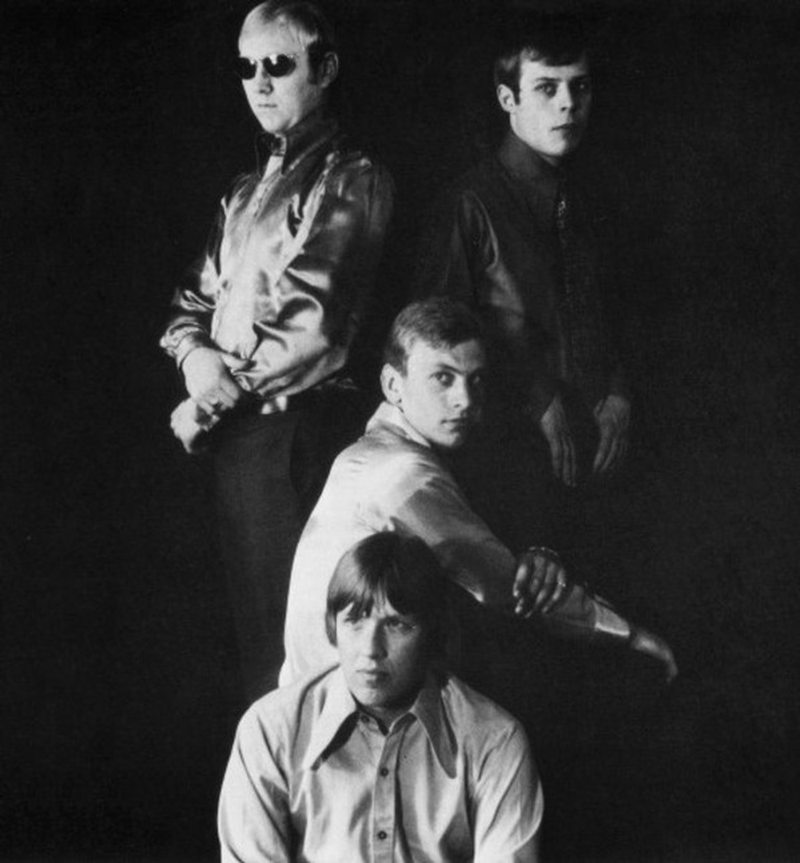 Originally known as the Rush, Tinkerbells Fairydust was a late 60s, London based pop-psych ensemble that changed their name in 1967 upon the release of their debut single (an outstanding cover of Spanky & Our Gang's 'Lazy Day' b/w 'In My Magic Garden'). Band members included Steve Maher (guitar, vocals), Stuart Attride (guitar, keyboards, vocals), Gerry Wade (bass, vocals), Barry Creasy (drums, vocals), Charlie Wade (drums, vocals), Eileen Woodman (organ, vocals) and Dave Church (vocals).

In 1968, they released a second single ('Twenty Ten' b/w 'Walking My Baby') which didn't chart high in the U.K., but managed to become a #1 hit in Japan. In 1969, they briefly worked with Idle Race and future ELO guru Jeff Lynn to release a final single ('Sheila's Back In Town' b/w the Lynn penned 'Follow Me Follow'). That same year they released a self-titled LP, which had a limited issue of 500 copies and now goes for thousands of dollars on the collectors market. The album contains some original material as well as some great covers, including the previously released 'Lazy Day' and Joe Cocker's 'Marjorine'. Unfortunately, the group split soon after the record's completion.

Artist information sources include: The book, 'Tapestry of Delights Revisited' by Vernon Joynson. A big thanks also to Steve Maher of Tinkerbells Fairydust for his important contribution to this article.