From: London, England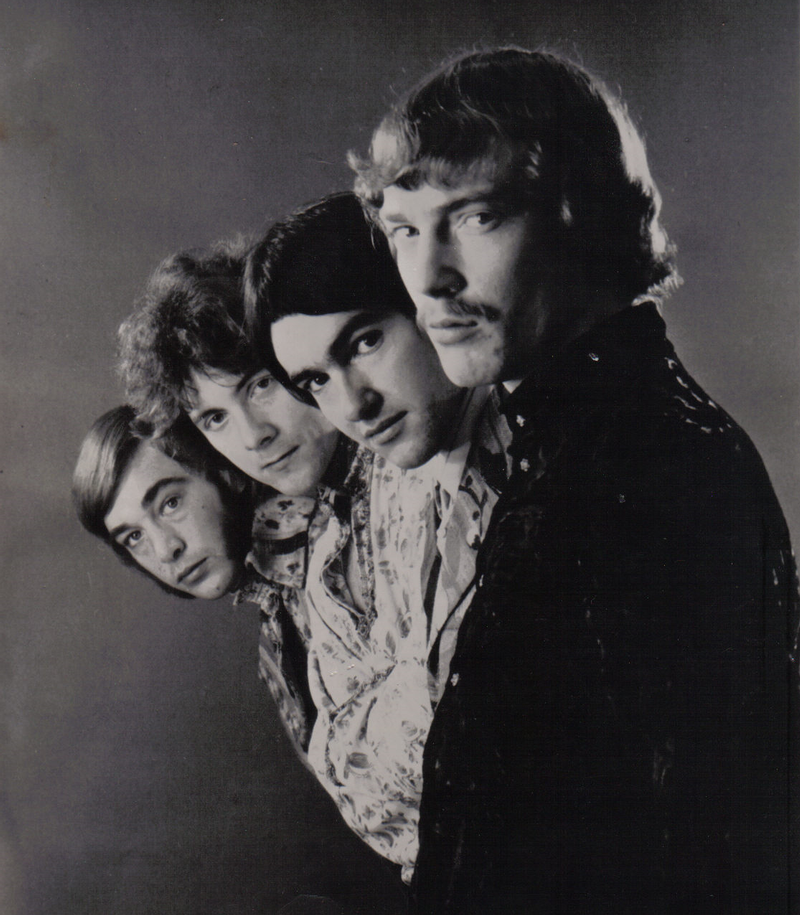 This little known London based foursome was behind one of the best obscure 60s British psychedelic 45s ever recorded ('Beeside' b/w 'Vacuum Cleaner'), which was issued in late 1967. Original members behind the record and pictured here included Dave MacTavish (vocals), Stuart MacKay (bass), Don Smith (guitar) and John Dalton (drums).

The band formed in late 1966 and was managed by Nigel Samuels who also ran the underground newspaper IT. They initially played mostly private gigs in the Sloane Square area of London and eventually secured a record deal with the newly formed Decca progressive subsidiary label Deram in 1967. To launch the issue if their sole 45, they played a promotional gig at London's Arts Lab club, but surprisingly as good as it is, the record didn't catch fire. About a month after its release, Smith left and was eventually replaced by Paul Brett (guitar). The group then went back into the studio to record more tracks, which were never officially released. This prompted Dalton and Brett to split and were replaced by John "Willie" Wilson (drums) and former Elmer Gantry's Velvet Opera alumnus Colin Forster (guitar). This lineup continued to write and demo new material, but nothing ever materialized, so they finally called in quits in early 1969.

Artist information sources include: The book, 'Tapestry of Delights Revisited' by Vernon Joynson.