From: Niles, MI, USA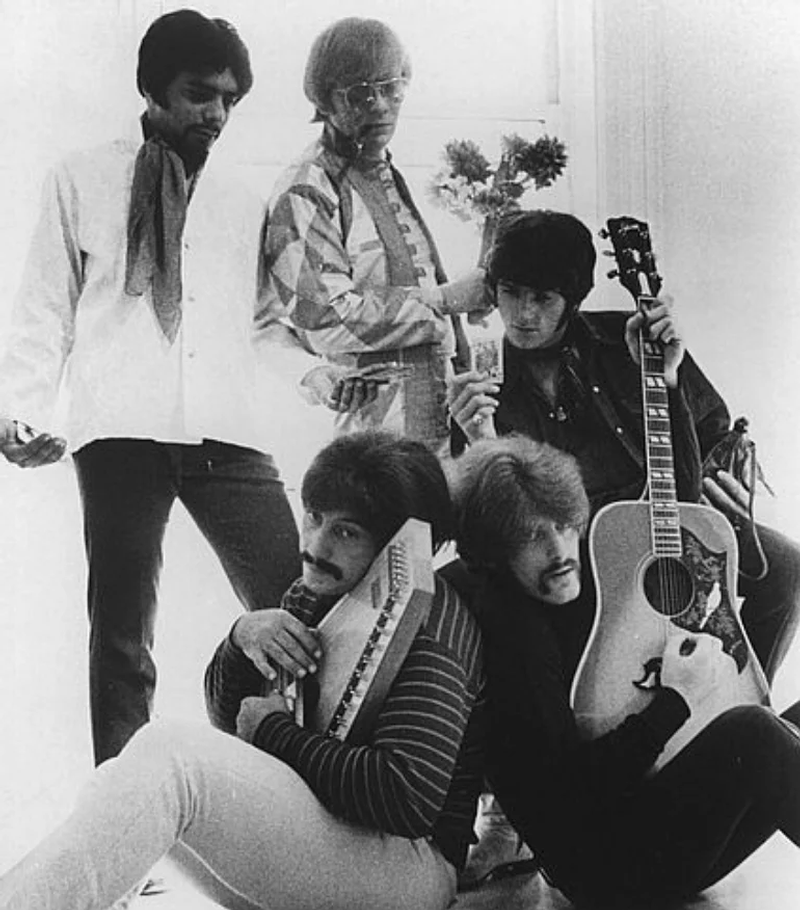 Tommy James & The Shondells are mostly known for their straight forward pop hits like 'I Think We're Alone Now' and 'Mony Mony', which were then successfully covered by other artists in the 80s. They did however also delve headfirst into psychedelic pop in the late 60s and had even bigger hits in that genre with 'Crimson And Clover' (a #1 smash) and 'Crystal Blue Persuasion' (peaked at #2).

The southwestern Michigan outfit started out as the Echoes in 1959 and evolved into Tom & The Tornadoes about a year later with frontman and lead vocalist Tommy James (then known as Tom Jackson) steering the helm at the wee age of 12. It should also be noted that Tommy had already been performing in bands by this time for around three years, starting his music career when he was only 9! The band issued their first single ('Pony Tail') in 1962 and changed their name to the Shondells in 1964 after another singer named Troy Shondell, who had had a huge hit with 'This Time' in 1961. At this time, the band consisted of Tommy (vocals, guitar), Larry Coverdale (lead guitar), Larry Wright (bass), Jim Payne (drums) and Craig Villeneuve (keyboards). It was this lineup that then released the single 'Hanky Panky' on a few local labels, which became a regional hit, but didn't break nationally. The group toured the eastern Midwest, but then broke up in early 1965.

Later in '65, Tommy along with Coverdale formed a new band labeled the Coachmen, which toured around the Midwest that summer, but returned to their hometown of Niles in early '66 after gigs had dried up. Meanwhile, in Pittsburgh, PA, a dance promoter named Bob Mack had unearthed 'Hanky Panky', and began playing it at various dance parties and radio stations. The song became a local hit and 80,000 bootleg copies of the record were printed and sold throughout the area. It wasn't long before Tommy got wind of this from Pittsburgh disc jockey "Mad Mike" Metro, who phoned him up asking for the Shondells to travel there and perform live. All of the original members of the band had since moved away, so Tommy relocated to western Pennsylvania by himself in the spring of 1966, and there recruited a local band called the Raconteurs to become his new Shondells. Members besides Tommy now consisted of Joe Kessler (guitar), Ron Rosman (keyboards), Mike Vale (bass), Vinnie Pietropaoli (drums) and George Magura (saxophone).

Tommy then traveled to New York City where he sold the master of 'Hanky Panky' to Roulette Records, at which time he changed his last name to James. With national promotion and distribution, the record shot to #1 on the Billboard Hot 100 in the summer of '66. Soon after, Kessler, Pietropaoli and Magura left and were replaced by Eddie Gray (guitar) and Peter Lucia (drums). It was this lineup that then began churning out Top 10 bubblegum hits like 'I Think We're Alone Now' and 'Mirage' in 1967 and 'Mony Mony' in 1968. Although obviously a very successful act, James hated being labeled as "bubblegum", so he then wisely decided to expand into the realm of psychedelia.

In late 1968, the band began writing their own material and issued the single 'Crimson & Clover', which became their second #1 smash. An LP of the same name soon followed, which also includes the mellow gem 'I Am A Tangerine', along with another huge hit, 'Crystal Blue Persuasion'. It should also be noted that the group had recently toured with Vice President Hubert Humphrey during his presidential campaign, who showed his appreciation by writing the album's liner notes. In the summer of 1969, the band was invited to play the Woodstock festival, but declined not realizing how big it was going to be. That fall they issued another psychedelic LP titled Cellophane Symphony, which includes the Top 10 hit 'Sweet Cherry Wine' (co-written by Richie Grasso of the Pop Explosion); however, the tracks that really make it are its highly original title song, along with 'Changes' and the haunting ballad 'Evergreen'.

The group issued a final LP titled Travelin' in 1970, which is more straight forward rock than their previous two efforts. That spring, James unfortunately collapsed after coming off stage from a reaction to drugs and was temporarily pronounced dead. He of course did recover, but decided to call it quits from the rest of the band, who then forged on for a while under the new moniker Hog Heaven. Later that year, James launched a successful solo career that garnered more hits and lasted over 10 years. To date, Tommy has sold over a hundred million records worldwide and continuous to perform in front of adoring fans to this day, backed by a new lineup of Shondells.

Artist information sources include: The book, 'Fuzz, Acid, and Flowers Revisited' by Vernon Joynson.